CarboCamber 330
990

g.

Berd spokes version (set)
Carbo Camber 3

1

070

g.

Standard version (set)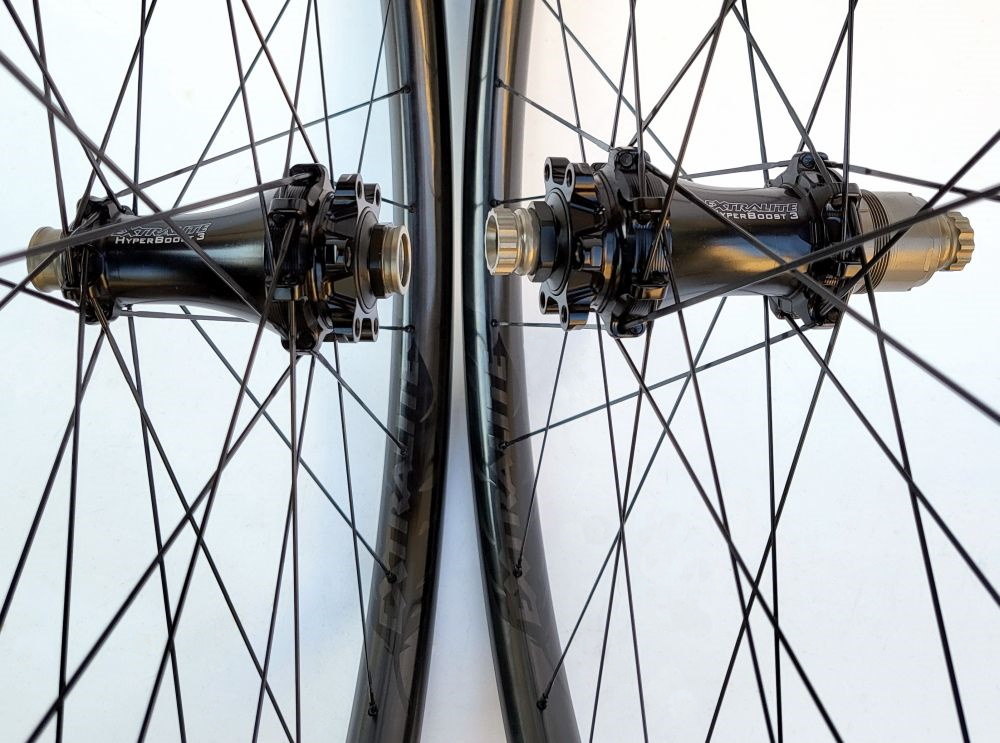 Weight: 990g or 1070g / set
Hubs: HyperBoost3-R / HyperBoost3-F (or HyperLefty3)
Rims: Offset 29" Custom made rims 30mm tire bead, 35mm wide, 22mm height
Spokes: 28+28 Berd Spokes or HyperLite Straight-Pull, triple-butted, bladed, black
Finishing: UD natural carbon / Black anodized hubs
Nipples: Ergal DSN, black, external
Graphics: Black on natural carbon
Front wheel, available hubs:
HyperBoost3-F (TA15x110)
HyperLefty3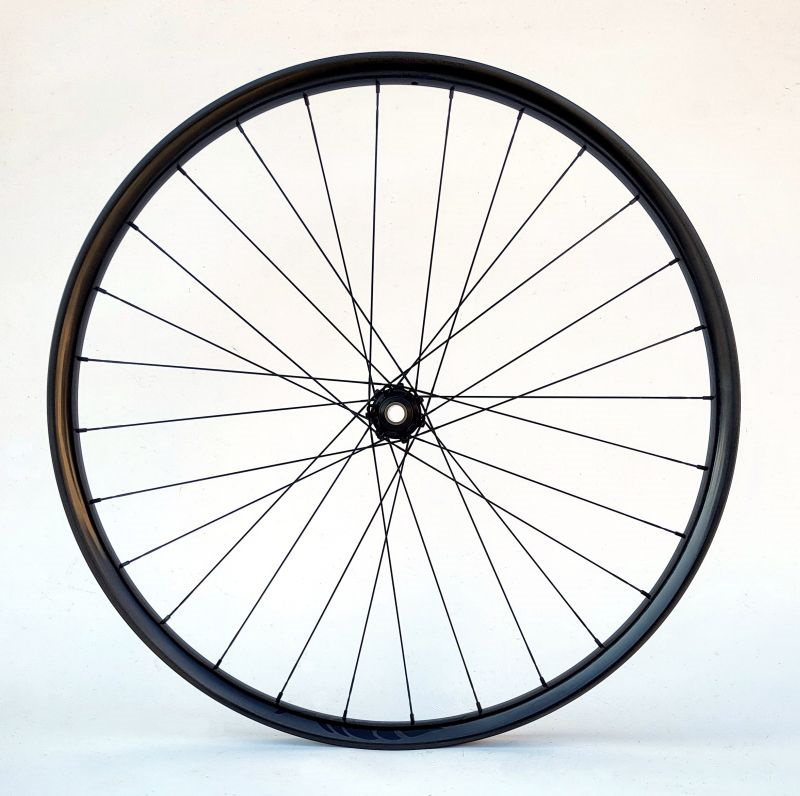 Rear wheel, available versions (HyperBoost3-R hub):
Freewheels: Sram XD Drive, Shima MTB 12s / Shima MTB 11s
Wheel centering: Standard center line, Cannondale "Ai" Offset boost (+3mm)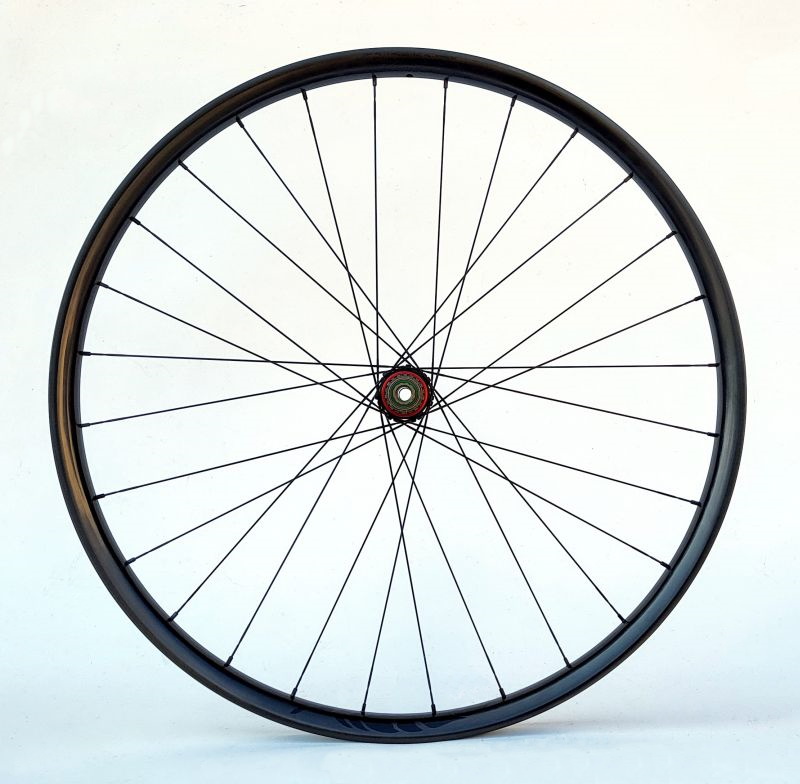 Bearing options: ABI Enduro Stainless, HDC Hybrid-ceramic bearings or XD-15 Ceramic Bearings.



Wide light tricky rims.
The exotic hi-tech construction employes hi-modulus Toray fibers wrapped into a UD layer.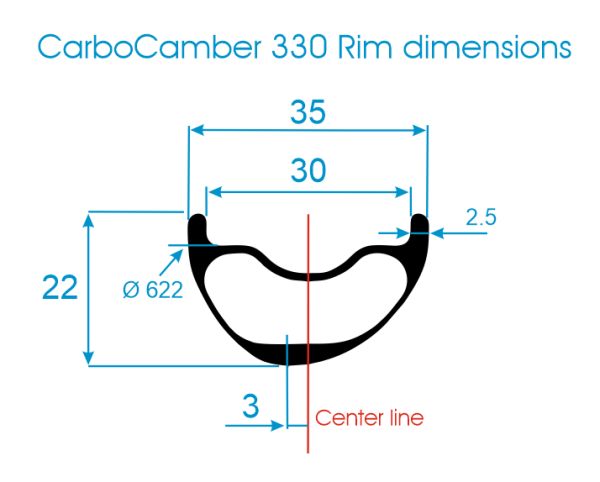 Brief Story
Over a decade ago Extralite introduced the first offset composite rim and the hookless walls on the original CarboCamber29.
Needless to talk about the advantages of these innovations and that both became an industry standard in the following years.
Today's versions feature an even enhanced offset with wider bead profiles and state of the art composite manufacturing.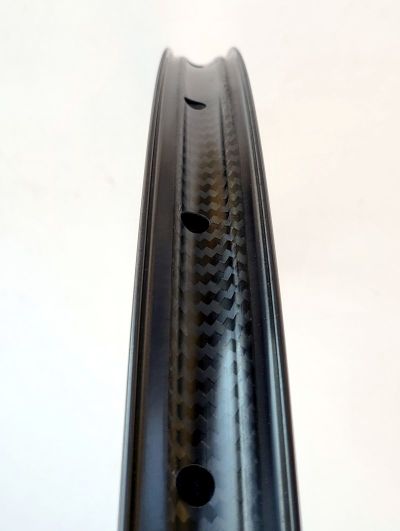 Improved carbon layering, with individual reinforcement on every nipple fitting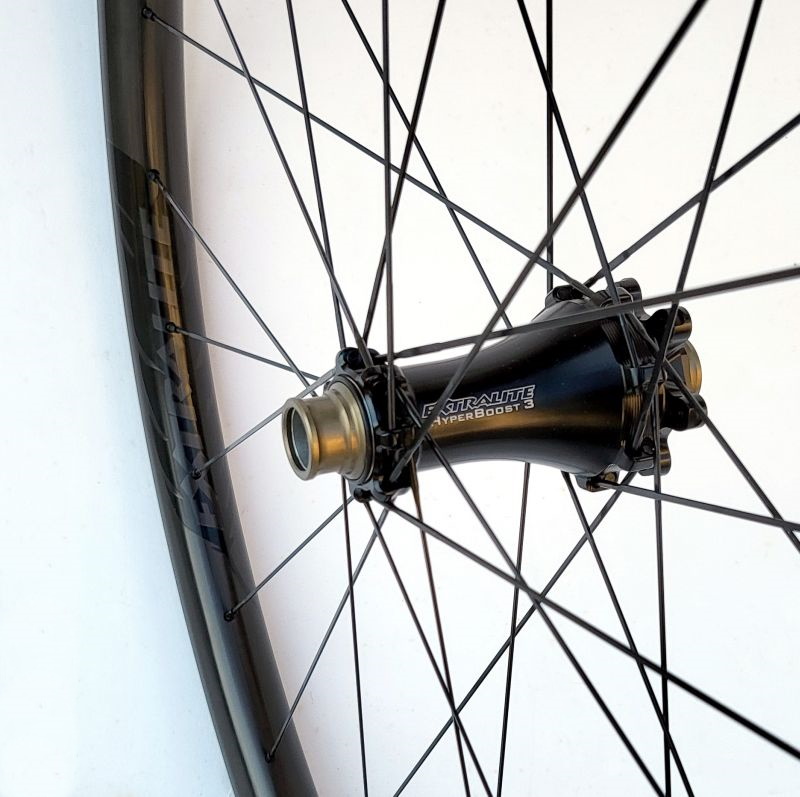 Newest Toray hi-rigididy fibers wrapped into UD finishing layer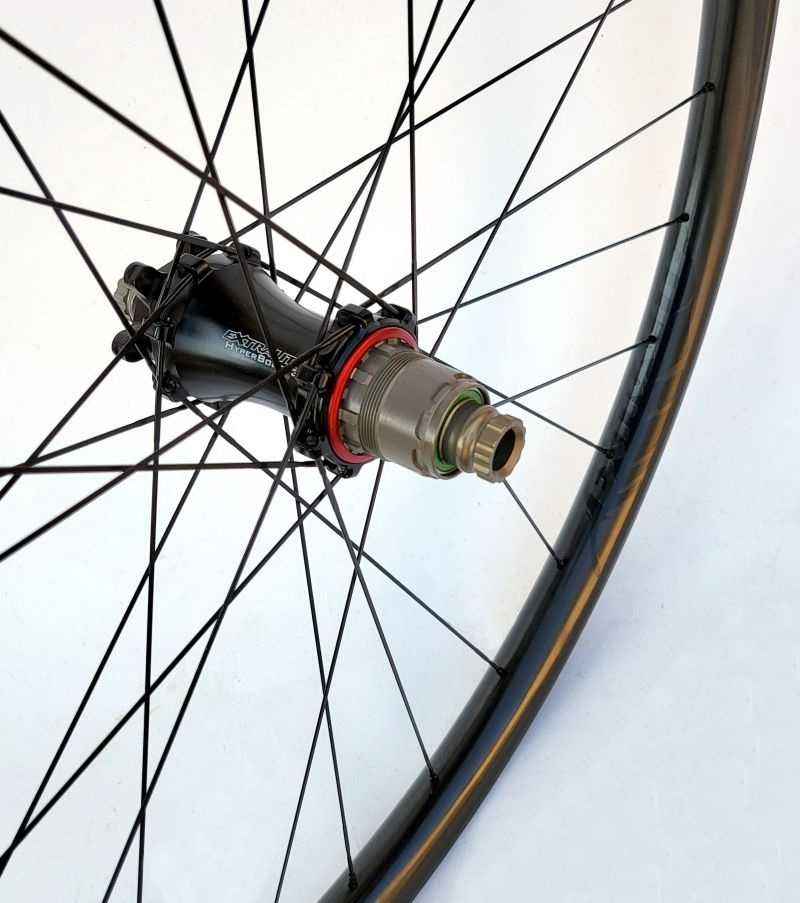 Lightweight rims reduce angular moment enhancing acceleration and minimizing the unwanted gyroscopic effect.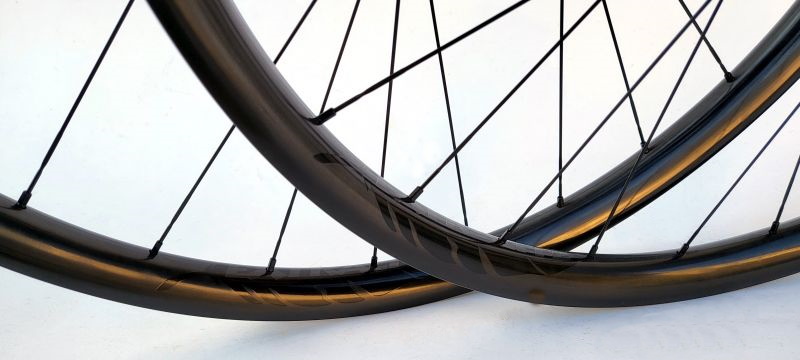 Equipped with superb Berd spokes or HyperLite, the highest possible quality choices.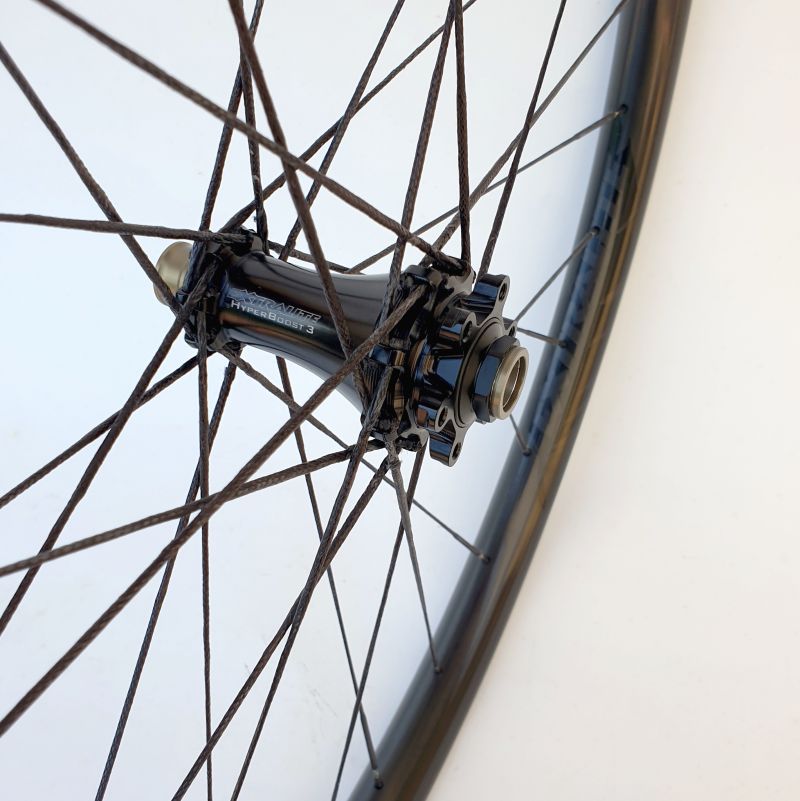 Berd spokes are made from an advanced polymer called ultra-high molecular weight polymer that has 12 times the strength-to-weight ratio of steel (floats on water).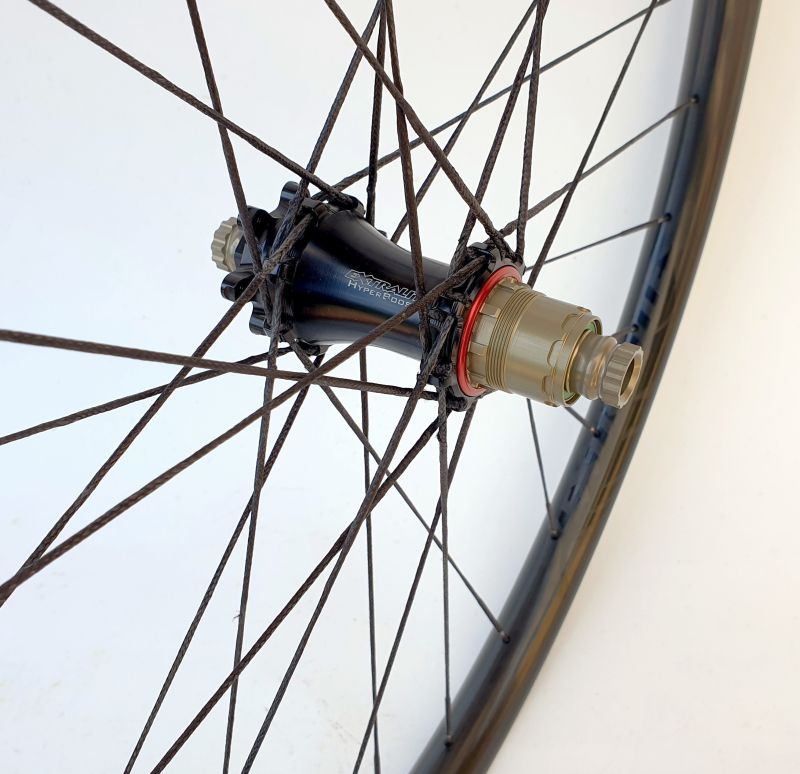 Really stiff, strong and light.
(Wheelset not supplied with valves, tubeless tape nor sealant)