CyberDisc 338CS
1005

g.

Berd spokes version (set)
CyberDisc338CS
1080

g.

Standard version (set)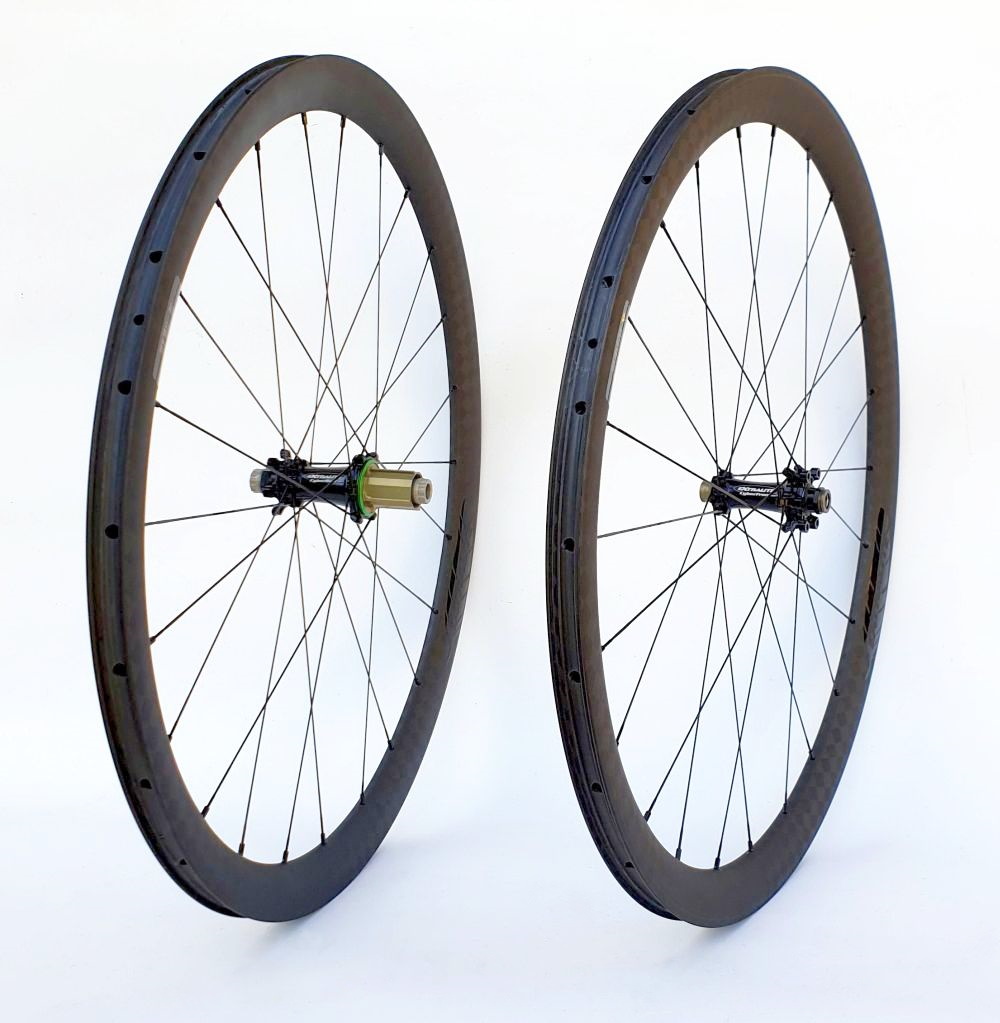 Weight: 1005g or 1080g / set
Hubs: CyberHubs SPD-3 Series
Rims: new semi-hooked custom clincher rims, 3mm offsetted, 38x25mm
Spokes: 24+24 Berd or MegaLite/HyperLite Straight-Pull, triple-butted, bladed, black
Finishing: Spread-tow natural carbon / Black anodized hubs
Nipples: Ergal DSN, black, external
Graphics: Black on black decals

Download user manual and safety installation guide

Front wheel, available versions (CyberFront SPD-3 hub) :
Axles: Thru-Axle 12mm or , Quick release 9x100mm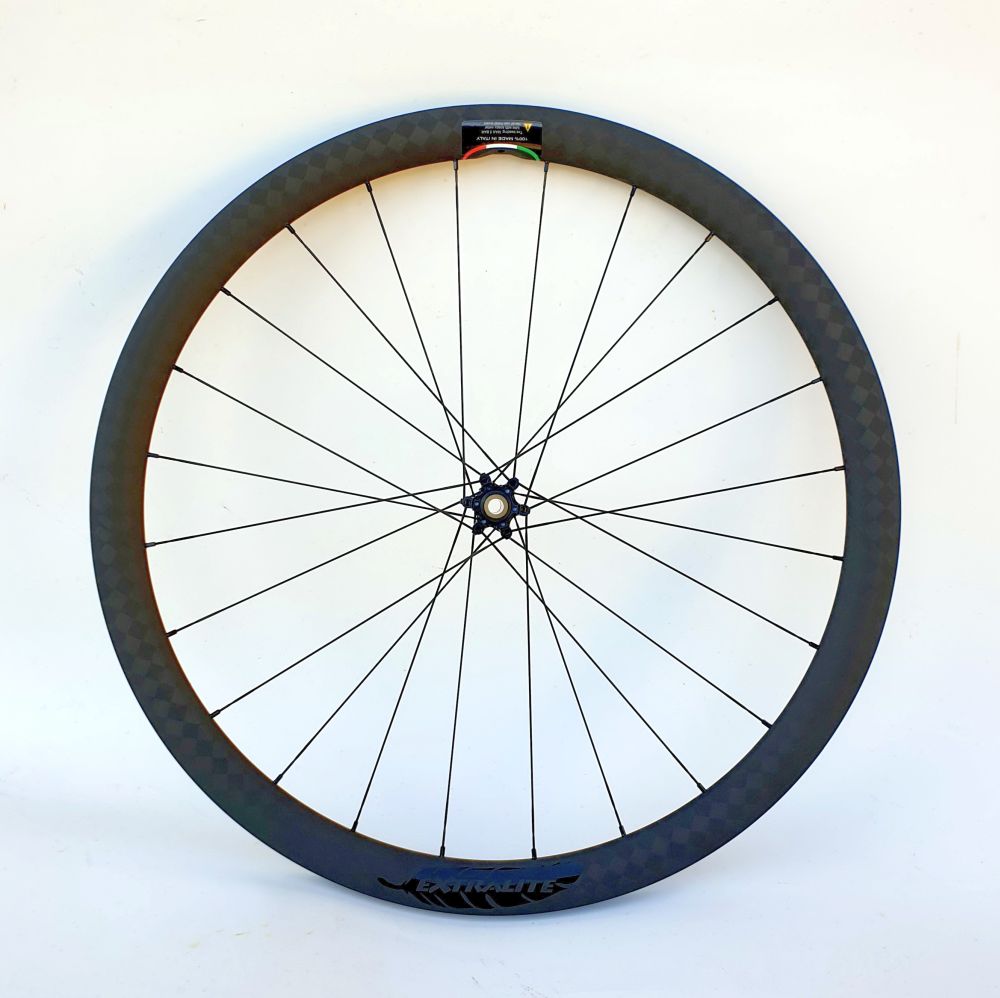 Rear wheel, available versions (CyberRear SPD-3 hub):
Axles: Thru-Axle 142 or Quick release 10x135mm
Freewheels: Sram XDR Drive, Shimano R11-12s / Sram 11s, Campagnolo 11/12s.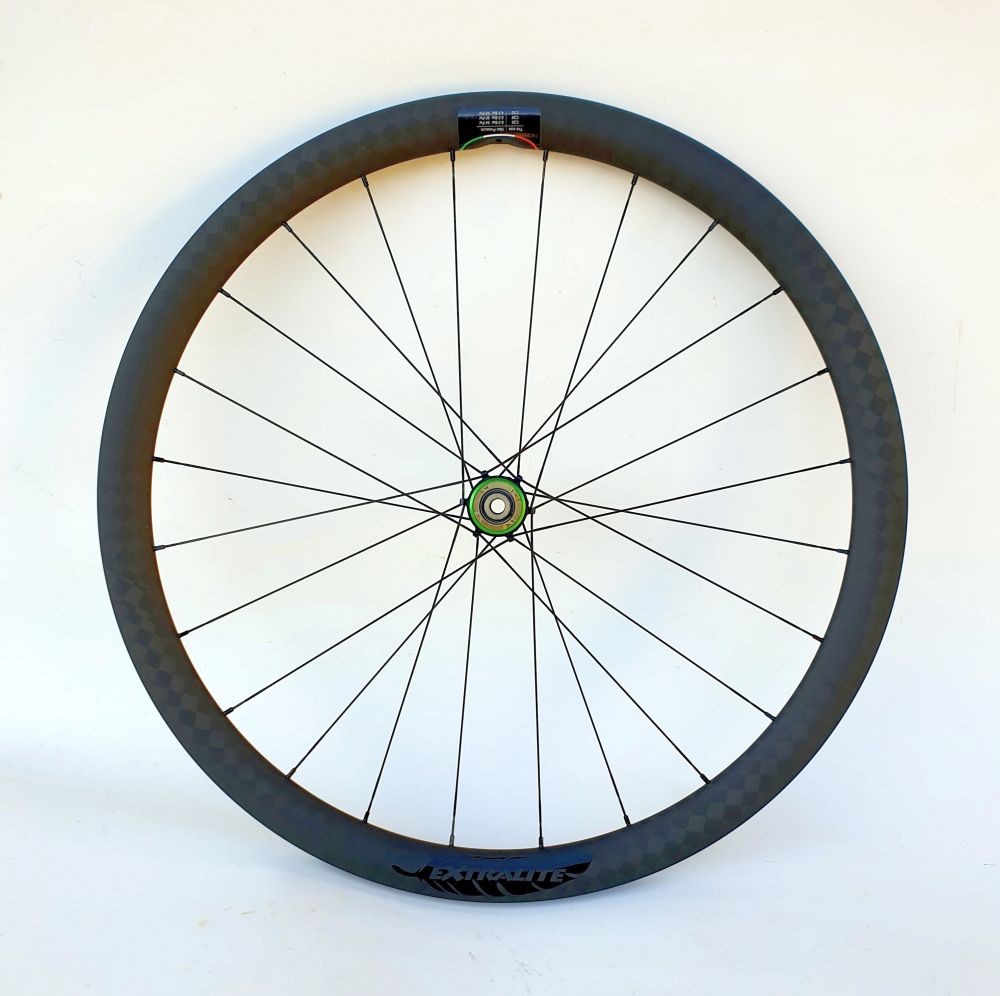 Bearing options:




Newly developed tricky rims and improved carbon layering, 100% custom made for us in italy.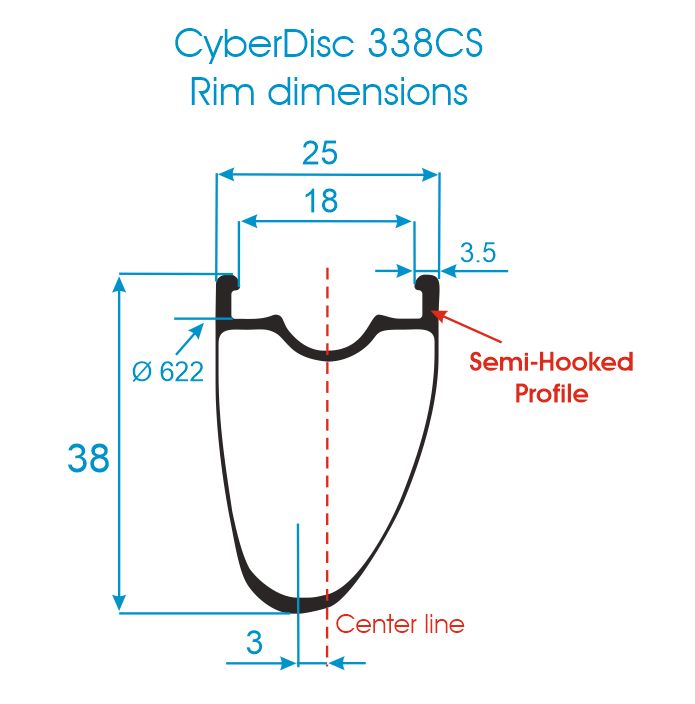 Generous 38mm deep 26mm wide profile, tubeless ready with strong semi-hooked rim walls.
Their hi-tech construction employes exotic Toray T1100G fibers wrapped with a state of the art layering process.
Our attitude of constant developement has improved their structure over the years and reached a world record strenght-to-weight ratio.
Spread-tow outer layering looks very cool but is also the most tricky and efficient fabric available today.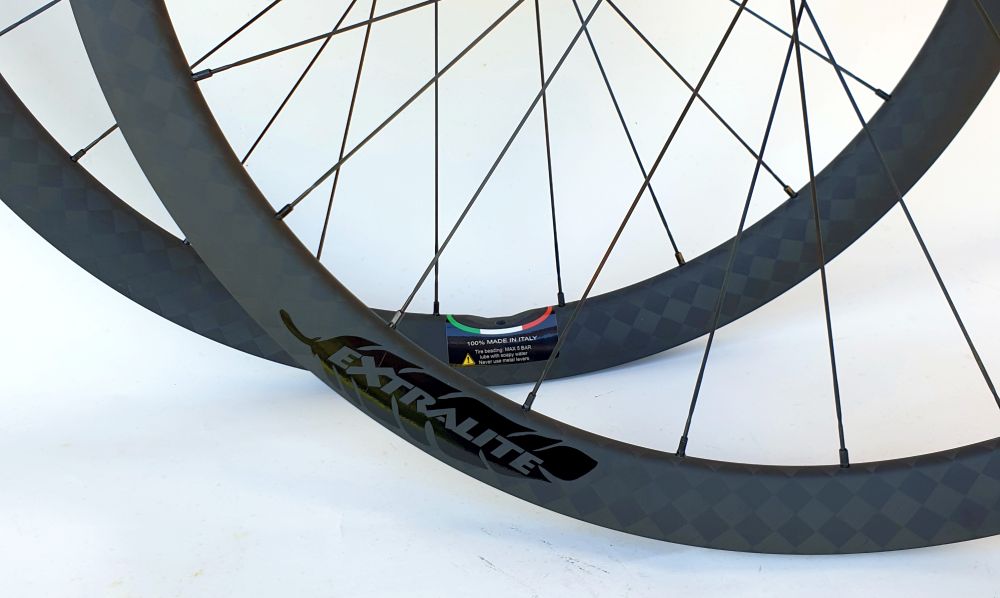 Low angular moment enhances acceleration and reduces the unwanted gyroscopic effect.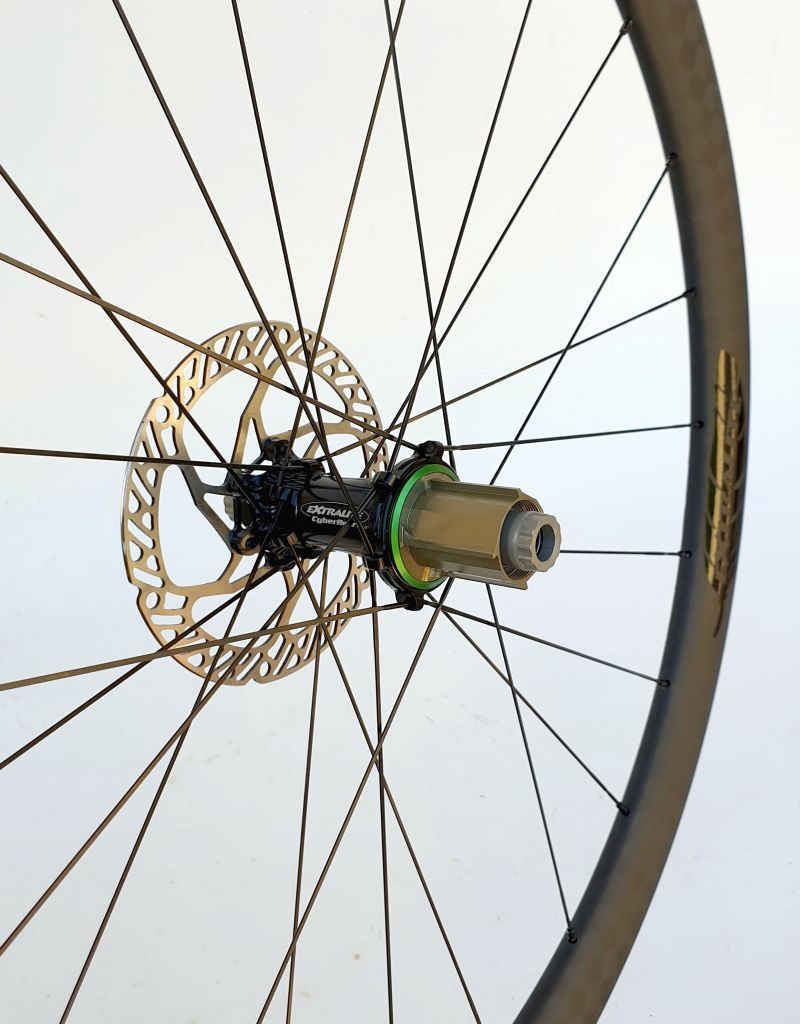 Equipped with superb Berd spokes or MegaLite/HyperLite, the highest possible quality choices.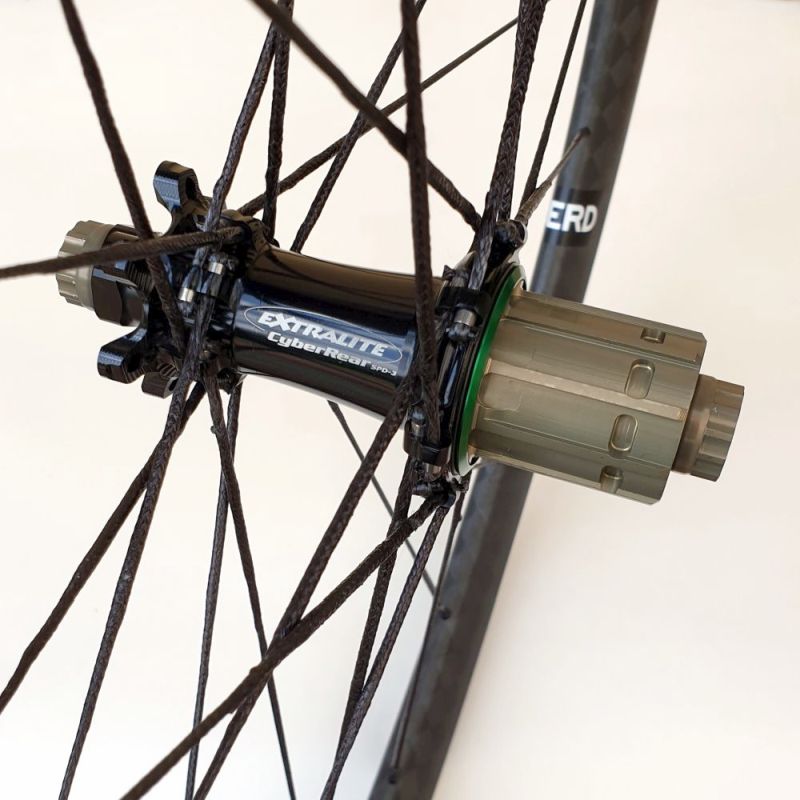 Berd spokes are made from an advanced polymer called ultra-high molecular weight polyimer that has 12 times the strength-to-weight ratio of steel (floats on water).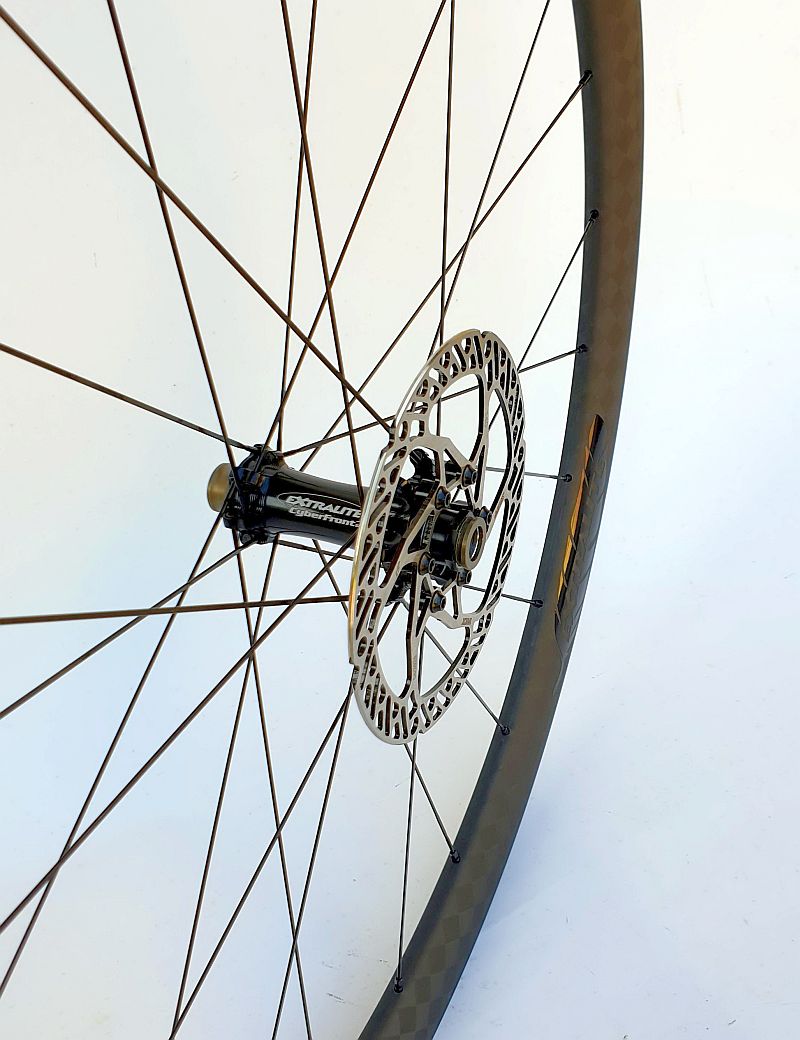 Really stiff, strong and light.
(Wheelset does not include disc rotors, tubeless tape, valves nor sealant)

100% made in Italy