CyberFront SP
48
g.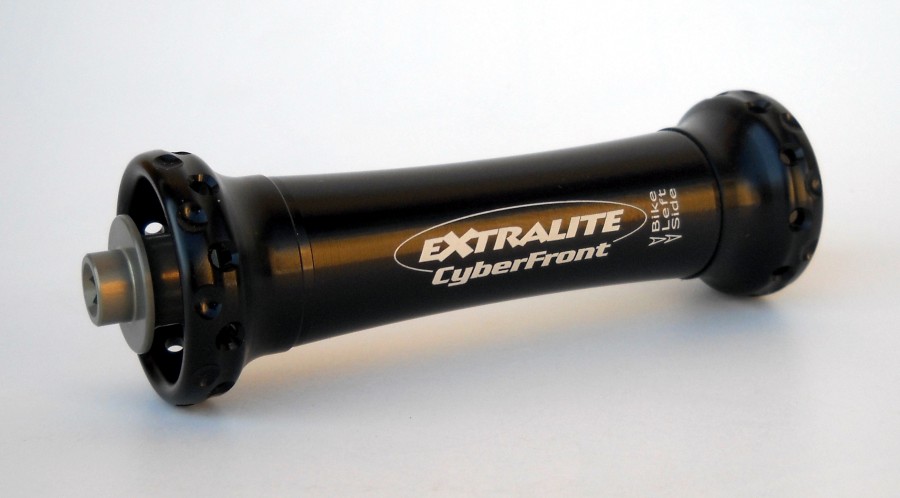 More miles, less weight.
Weight: 48g.
Drilling: 16, 20, 24h.
Material: special 7075TX.
Bearings: 2x6801-2RS ABEC5 cartridges.
Micro-Tuner: stable and accurate bearing preload system.
Finishing: black anodized body,"hart coat" axle-ends.
Construction: 14mm oversized hi-engineered axle.
Graphics: laser etched.
Optional: HDC-Hybrid-ceramic bearings.

Download user manual
WARNING:
We warmly recommend to precisely check all the operations involved for the assembling and the tuning process before setting your order.
You'll have to take the full responsability on both hub-assembling and hub-tuning (see details on manual).
Alternatively consider CyberFront SL and CyberRear SL that offer the easiness of externally mounted standard elbow spokes and the widest possible camber of all spoke flanges.
CyberFront SP features the widest possible spoke camber to offer higher lateral stiffness.
I fits mos road forks however few makers introduced bulge legs that reduce hub clearance.
For that reason also we have introduced CyberFront SP-X that is still able to achieve that same high lateral wheel stiffness allowing a sensibly higher spoke tension.
Dimensions for wheel building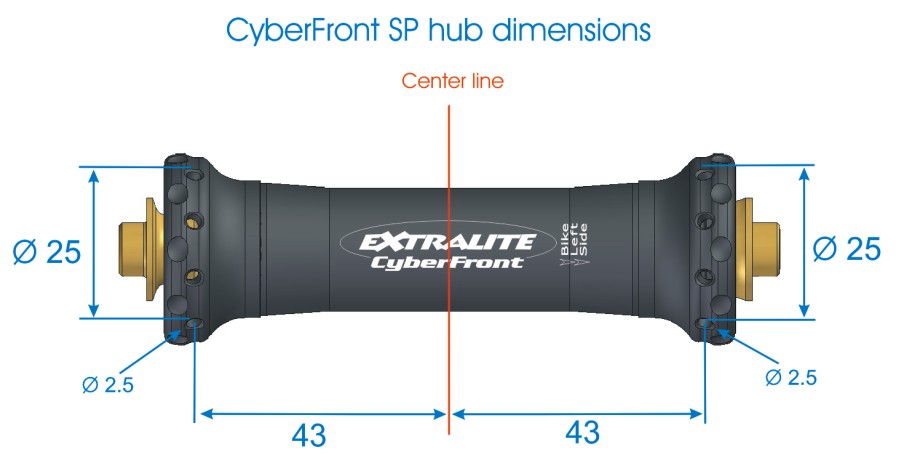 Spoke hole Ø: 2.5mm
Flange internal drilling Ø: 25mm
Center to flanges: 43mm
Here you find pre-calculated spoke lengths, spoke patterns and wheel building tips.
CyberFront SP lacing instructions
The extra wide camber enhances lateral stiffness with no weight penalty.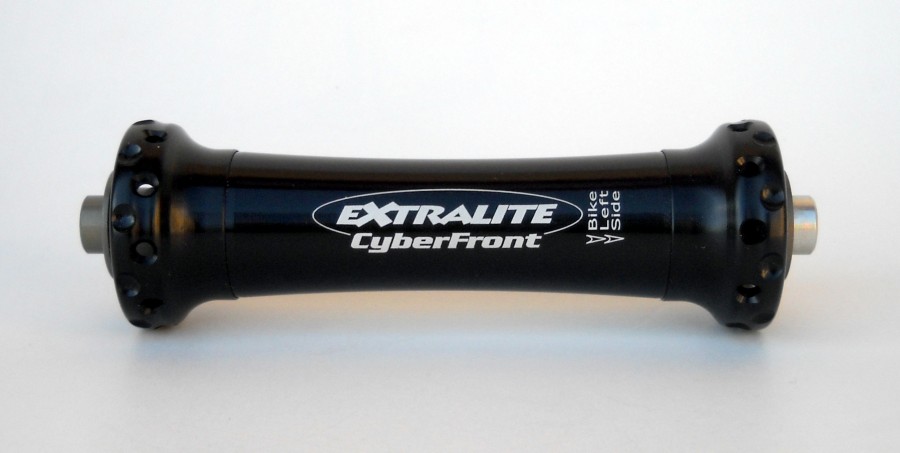 Micro-tuner allows an easy and quick bearing preload adjustment, no-tools required!
Flanges receive our new special treatments (military standard) to handle the stress of radial lacing.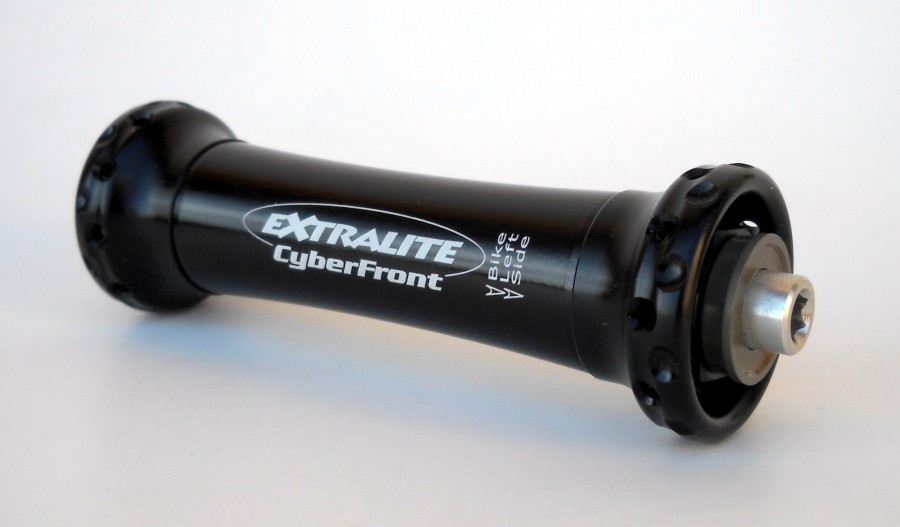 To minimize torsional static forces flanges self-align under spoke lacing tension.
Custom made wheels have never been so high on performance.

As every Extralite products CyberHubs exceede UNI/DIN Safety standards. Safety tests simulate a very strong 90kg (200lb) rider output.

100% made in Italy