Hyper VF
59

g.

(100mm)

Hyper VR 138g.(28h-135-XD)

V-brake specific.

Sturdy, precise and incredibly light: no shortcuts taken to reduce weight.
Frame standards: 135x10mm.
Material: special 7075TXX.
Available Drillings: 28H.
Weight: 197g/set.(100-135-XD)
Cassette standards: Shimano 8-9-10s or Sram XD-Drive (XX1).
Micro-Tuner: easy to set external bearing preload system.
Internal sealing: 2xRS soft-touch NBR seals on each bearing.
External sealing: polyurethane Lip seal / Soft-Touch o-ring.
Freewheel: hyper engineered front engagement system, 36 engagement positions.
Axle construction: multi-shaped, 17mm, rectified to micro tolerances.
Bearings VR: 2x17-30 + 2x17-26 2RS sealed stainless cartridges.
Bearings VF: 2x17-26 2RS sealed stainless cartridges.
Finishing: "hart coat" sides, black anodized body.
Graphics: laser etched.
Optional: "HDC-Hybrid" hybrid-ceramic bearings.
Hyper VF

Download user manual
Hyper VR

Download user manual
The extra wide camber enhances lateral stiffness with no weight penalty.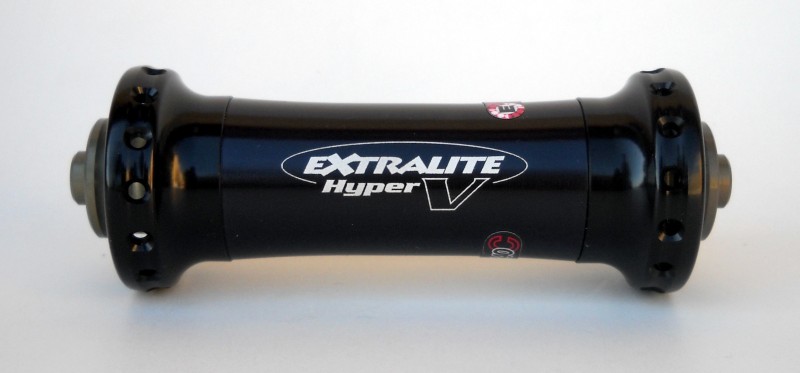 Straight pull spokes increase wheel stiffness under sprinting.
They appreciably reduce lateral flex and increase torque transmission reactivity.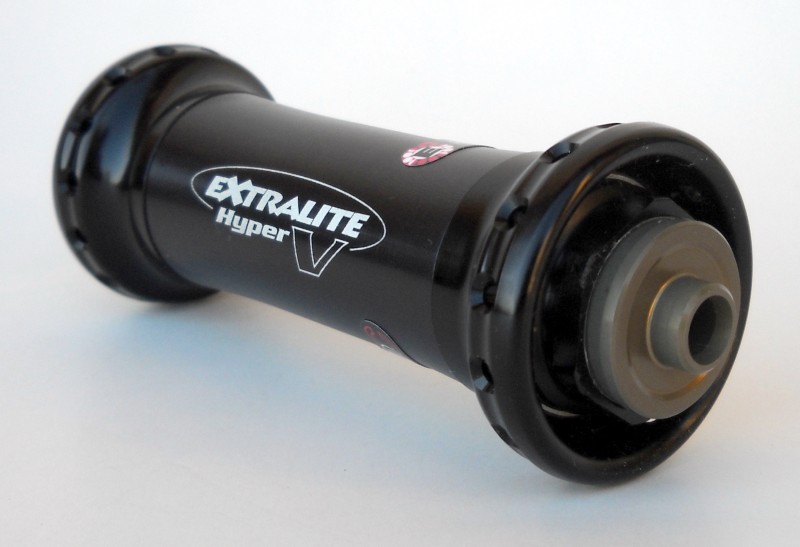 Micro-tuner: easy to set external bearing preload system integrates external Soft-Touch o-ring seals.
Precise hub bearing setting ensures low bearing friction, durability and no play at the rim.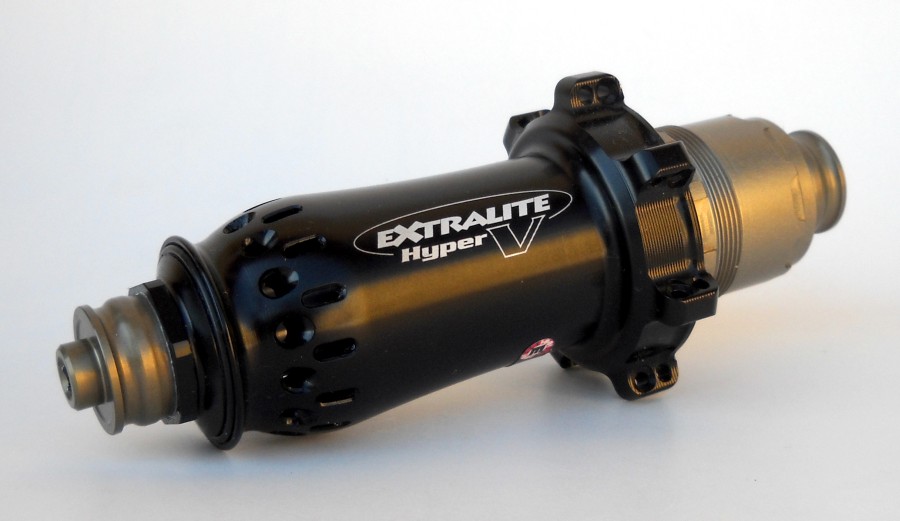 Hyper VR shares the same HyperRear mechanics.
Specifically designed polyurethane lip seal enhances the protection of freewheel mechanism.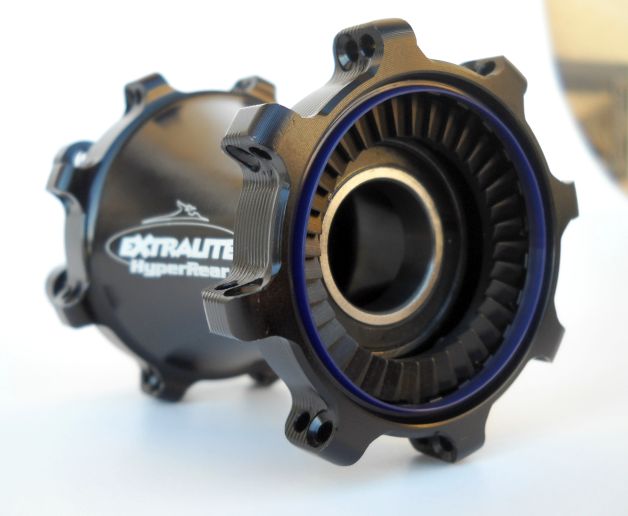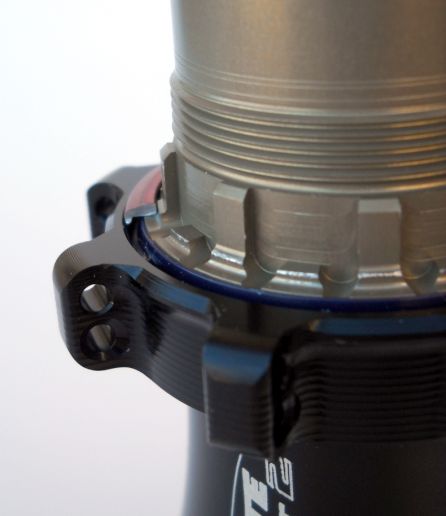 The "twin-Life" hub-shell features a second additional row of splines for the floating ring.
The second fitting position allows to rebuild the hub back to brand new conditions in case it get badly worn out by a neglected maintenance.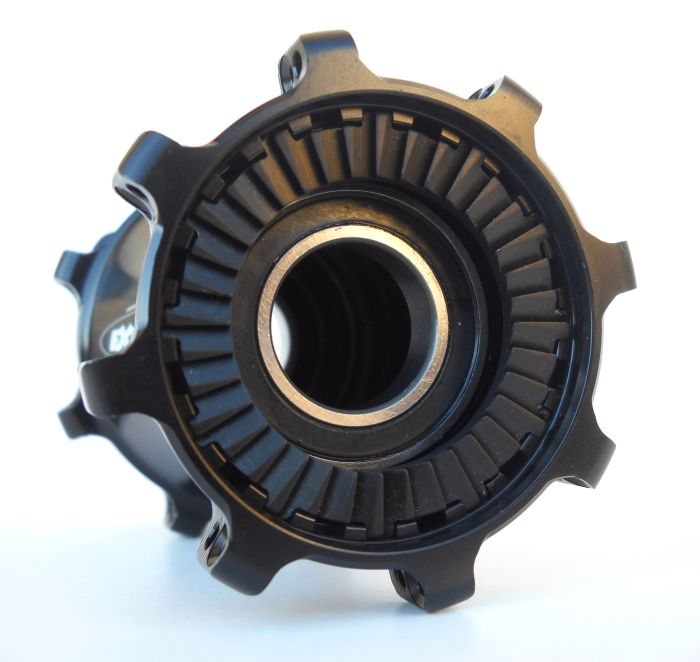 It took more than a year of continuous testing to develop and fine tune the HyperRear's fully-alloy front-engagement freewheel mechanism.

This new device is able to manage extremely high torque values, offers 36 quick engagement positions for a precise feel and a minimal friction resistance.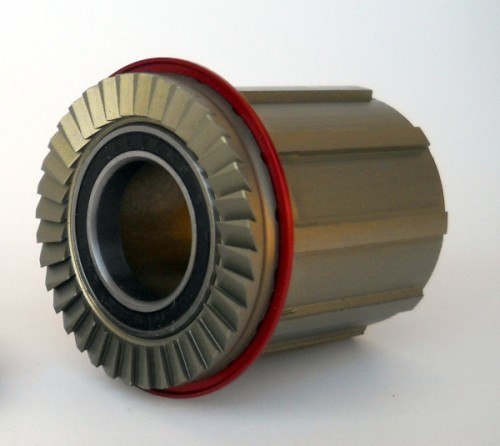 Oversized front engagement freewheel offers a much wider teeth engagement surface upon which to spread the transmission torque.
And it handles over a half-ton of chain pull.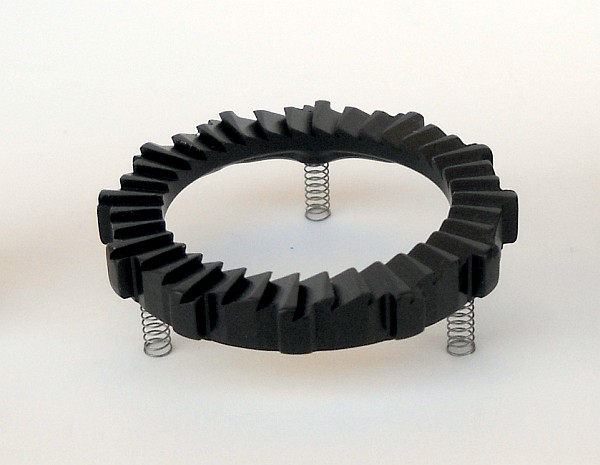 It is a true racing assembly which is sensibly stronger and lighter than conventional pawl systems.
As minor trade-off its coasting sounds a bit more loud.

Wear and tear of freewheel parts is also higher than conventional pawl systems, however the wearable parts can be easily replaced.
Wheel owners will appreciate the extreme spoke camber.
The drive spokes lace closer to right dropout than on any other hub on the market.
This translates into healthier and more rigid wheels.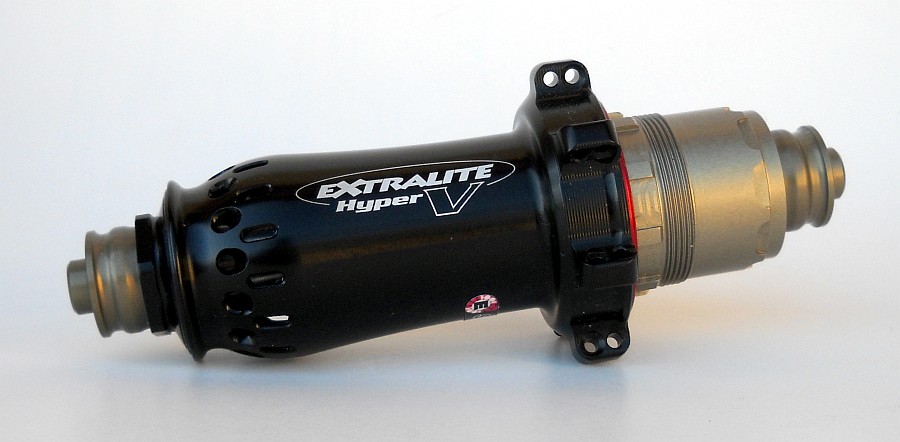 Wheel rotates on 2 heavy duty bearings (6903-2rs) that can handle 250kg each in the worst static condition.
Equipped with corrosion resistant stainless bearings.
You can count on beefy and properly-dimensioned bearings coupled with a highly engineered axle, body and parts.



100% made in Italy