HyperBoost F
78
g.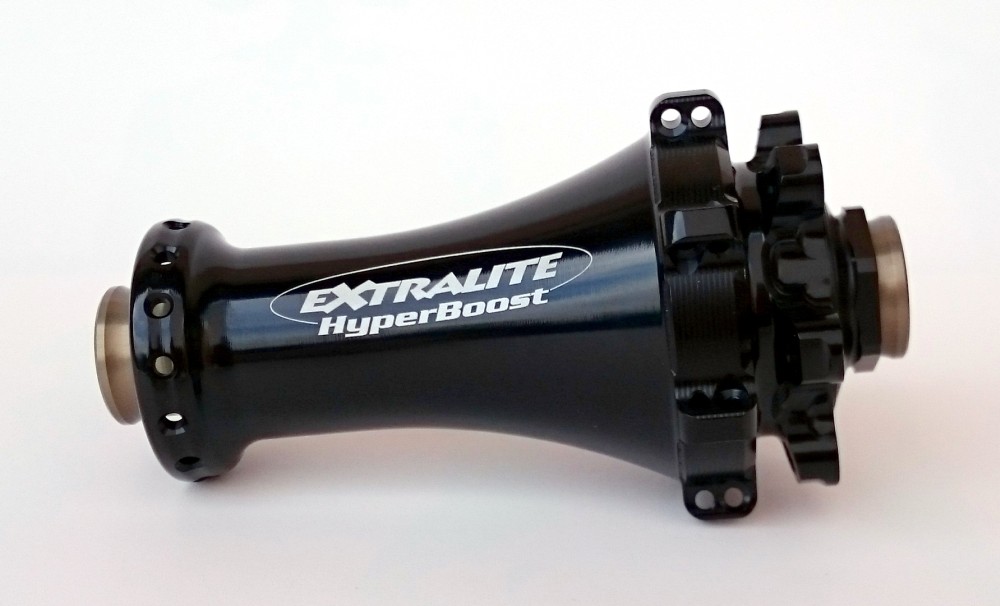 Mechanical fetish.

Weight: 78gr.
Material: special 7075TXX
Standard: Front QR15 110mm width.
Available Drillings: 24, 28, 32H.
Sealing: external Soft-Touch OR, 2+2 RS.
Micro-Tuner: easy to set external bearing preload system.
Axle construction: multishaped 17mm rectified to micro tolerances.
Bearings: 2x17-26 2RS sealed ABEC-5 stainless cartridges (option 17-30).
Finishing: "hart-coat" sides, black anodized body.
Graphics: laser etched.
Optional: HDC-Hybrid-ceramic bearings.
Optional: 17-30 2RS bearing on disc side for heavy duty use.

Download user manual
Sturdy, precise and incredibly light.
Equipped with corrosion resistant stainless bearings.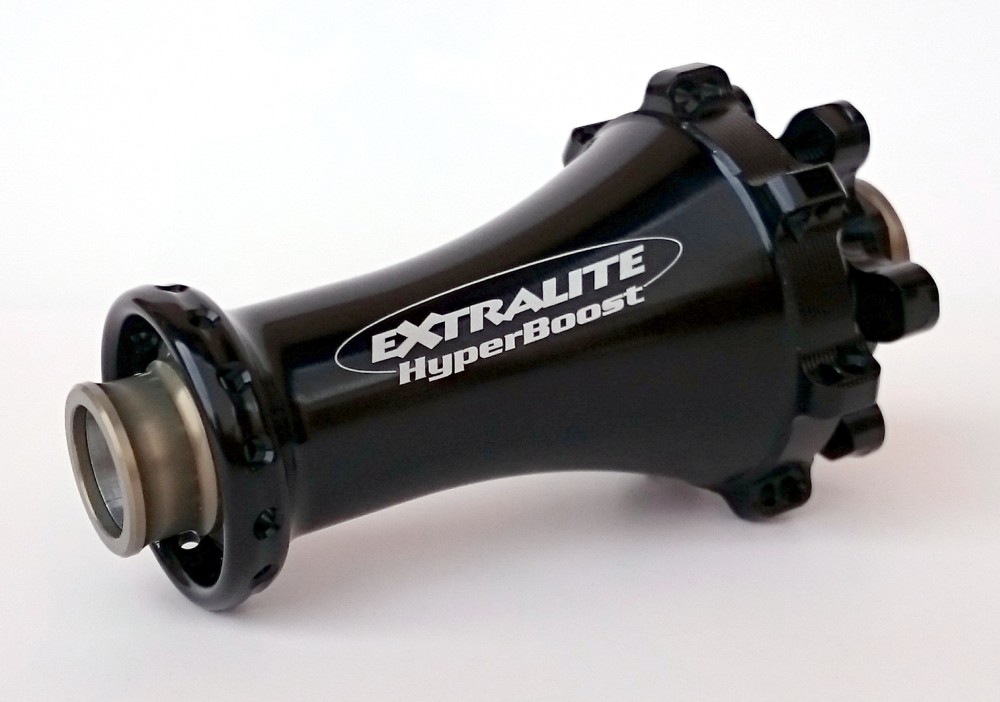 Micro-tuner: easy to set external bearing preload system integrates external Soft-Touch Or seals.
Precise hub bearing setting ensures low bearing friction and no-play at the rim.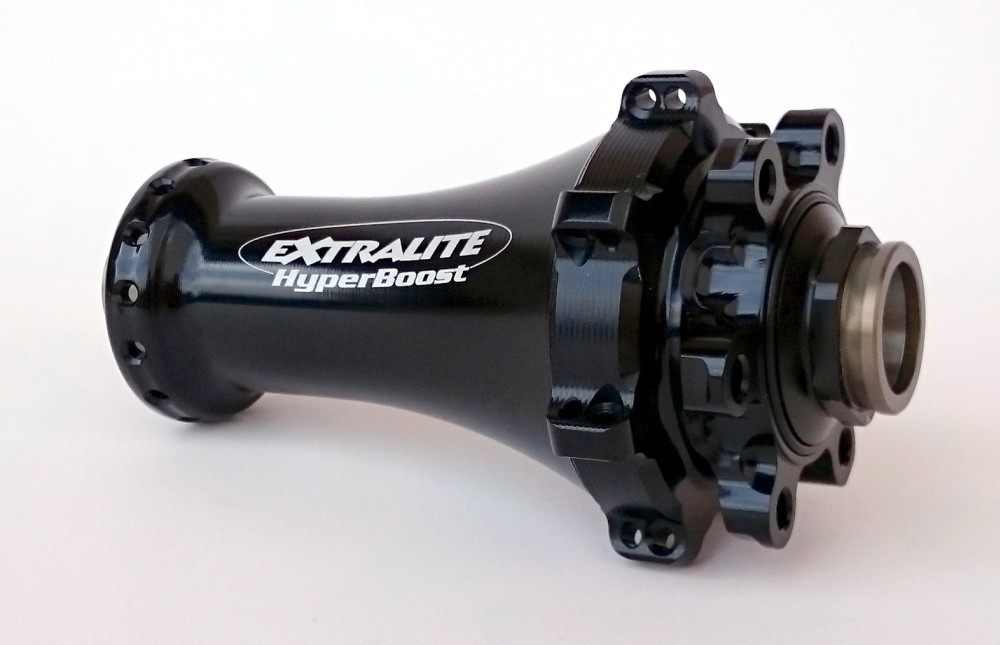 Hi-tech rarely combines with maintenance easiness, not here!
Straight pull spokes increase wheel stiffness under sprinting. They sensibly reduce lateral flex and increase disc braking torque transmission. All this with a slight weight reduction too.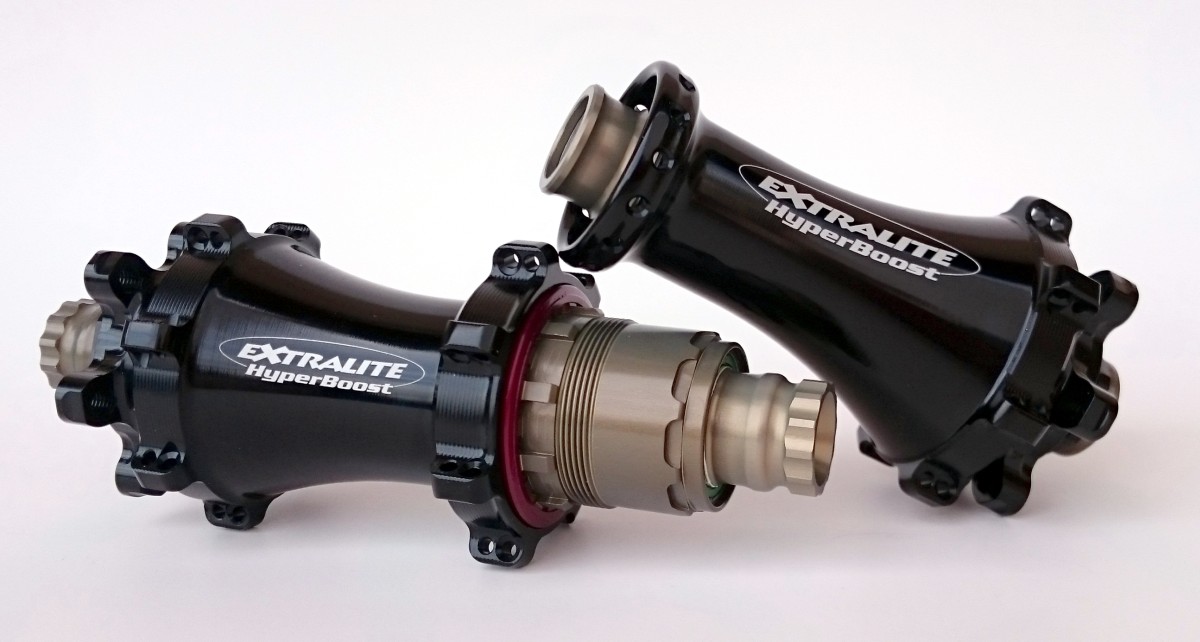 ---
Here you find pre-calculated spoke lengths, spoke patterns and wheel building tips.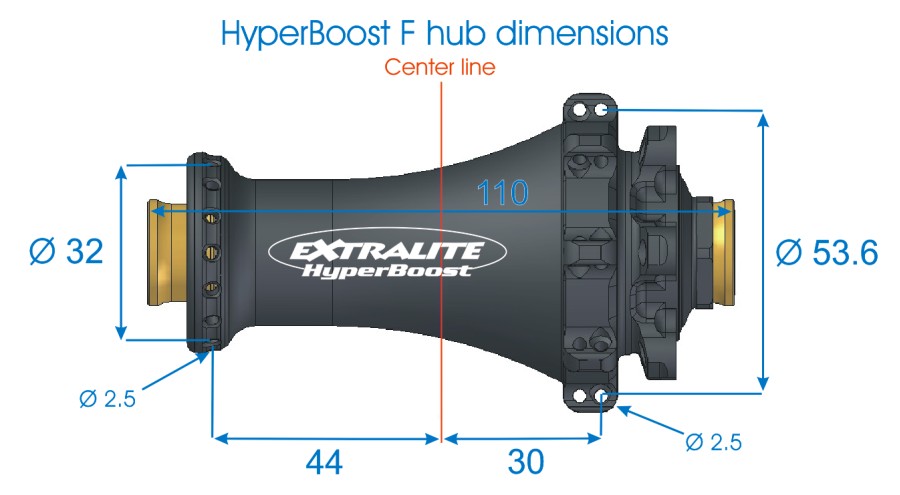 Dimensions for wheel building
Spoke hole Ø: 2.5mm
Right flange drilling Ø: 32mm
Centre to right flange: 44mm
Centre to left flange: 30mm
Disc flange drilling Ø: 53.6mm

Hubs are not supplied with skewers/QR.


100% made in Italy