HyperDisc MMX2
1095

g.

(pair)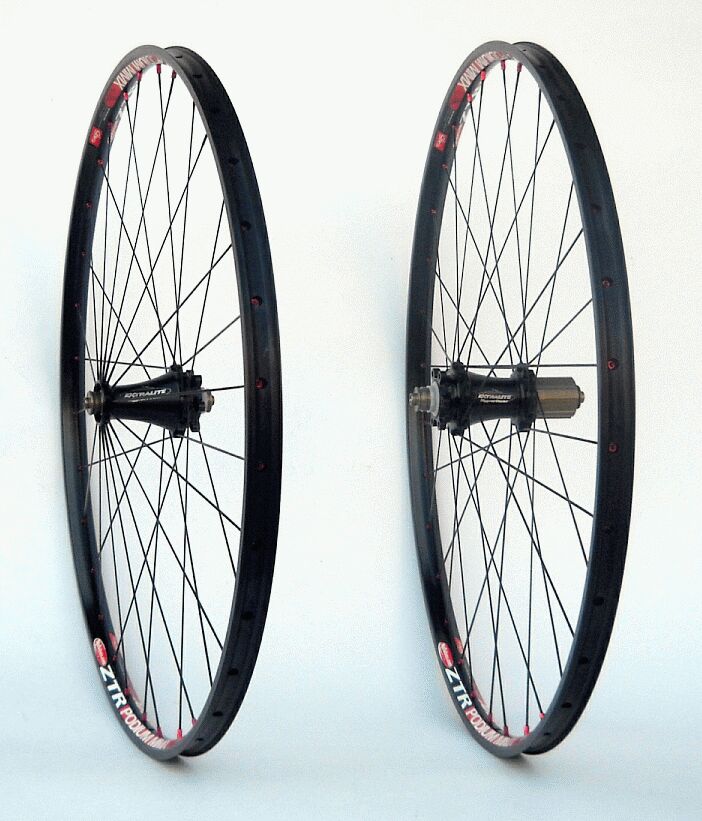 No more excuses to miss the podium.
Weight: 1095 gr.
Rims: 26" NoTubes MMX Podium.
Hubs: HyperFront & HyperRear2.
Sealing: Soft-Touch external OR, 2RS bearings.
Standard: Front 100mm or QR15, Rear 135mm or 142mm (12mm thru axle).
Spokes: MegaLite Straight-Pull, black, 3-butted-bladed, 32+32.
Nipples: Red Ergal, hexagonal, threadlock.
Graphics: NoTubes decals.

Available versions, front wheel:
HyperFront (standard 100mm, 9mm dropouts)
HyperFront QR15 (15mm thru-axle)
HyperLefty (lefty)
Available versions, rear wheel:
HyperRear2 10x135mm, (10mm dropouts quick-release)
HyperRear2 142mm (12mm thru axle)
Option: HDC Hybrid-ceramic bearings.
Both HyperFront and HyperRear2 hub feature "Micro Tuner" system integrated with the external seals.
Precise hub bearing setting ensures low bearing friction and no-play at the rim.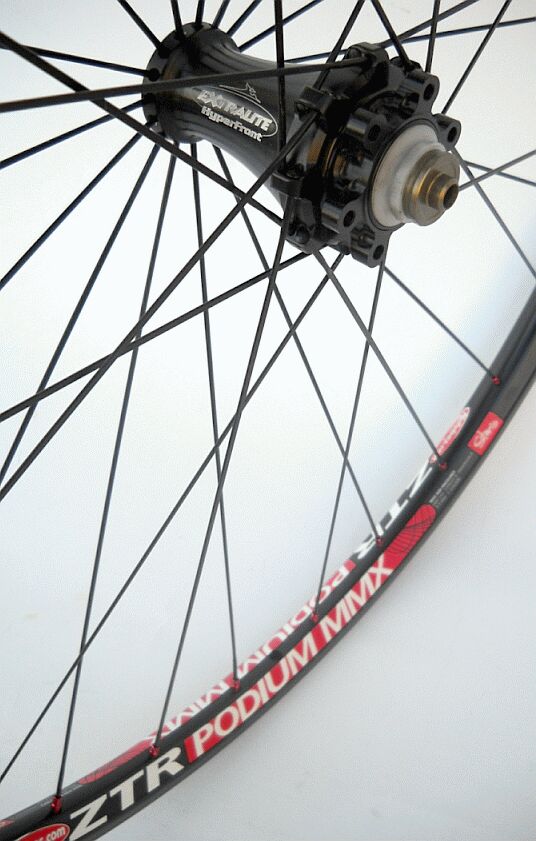 Straight-pull lacing enhances significantly the lateral rigidity and helps to transfer acceleration directly from drive to tyre.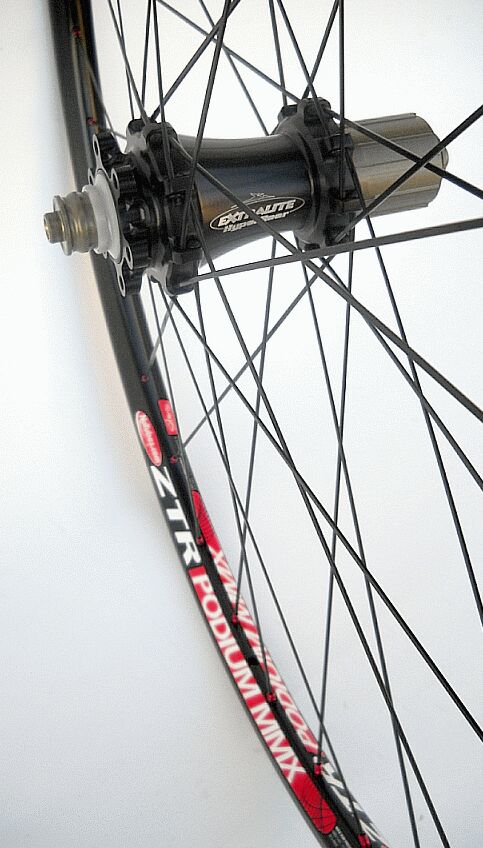 Additional external Soft-Touch Or seals enhance bearing and hub life.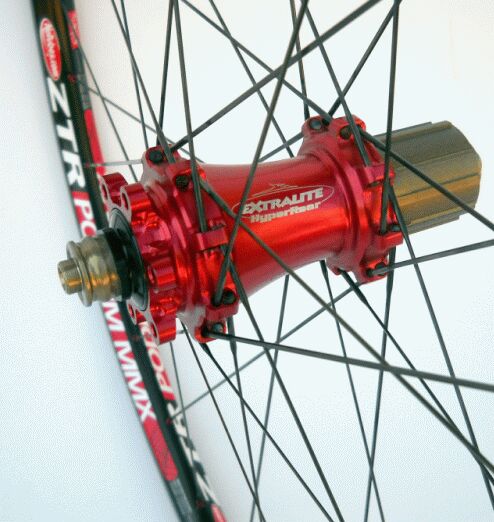 Oversized hub flanges are also part of the secret, they reduce the high stress that disc brakes transfer to rims and spokes.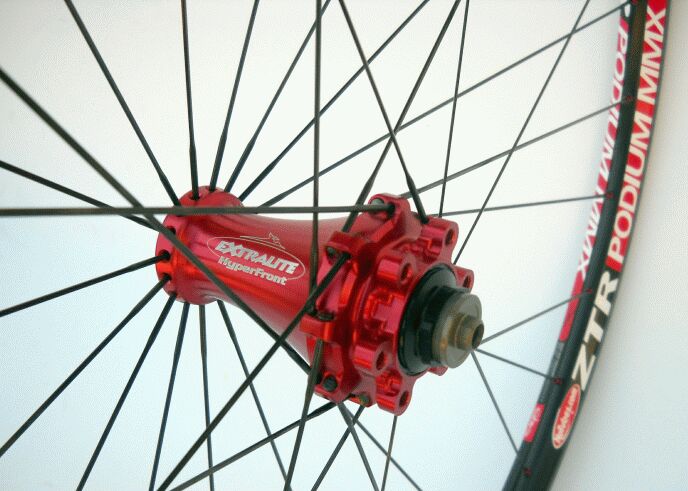 Now equipped with new MegaLite special spokes, extremely light and more aerodynamic than SuperSpoke.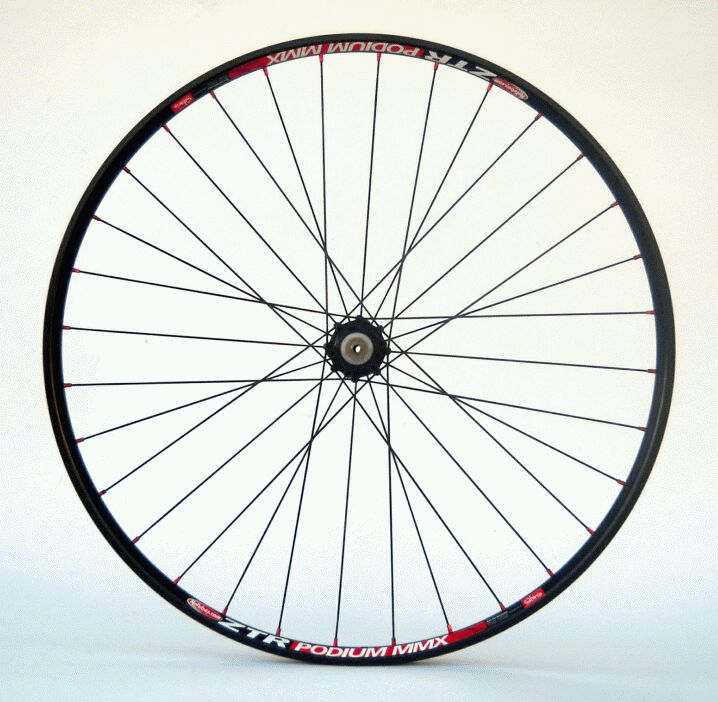 Low angular moment enhances acceleration and reduces the unwanted gyroscopic effect.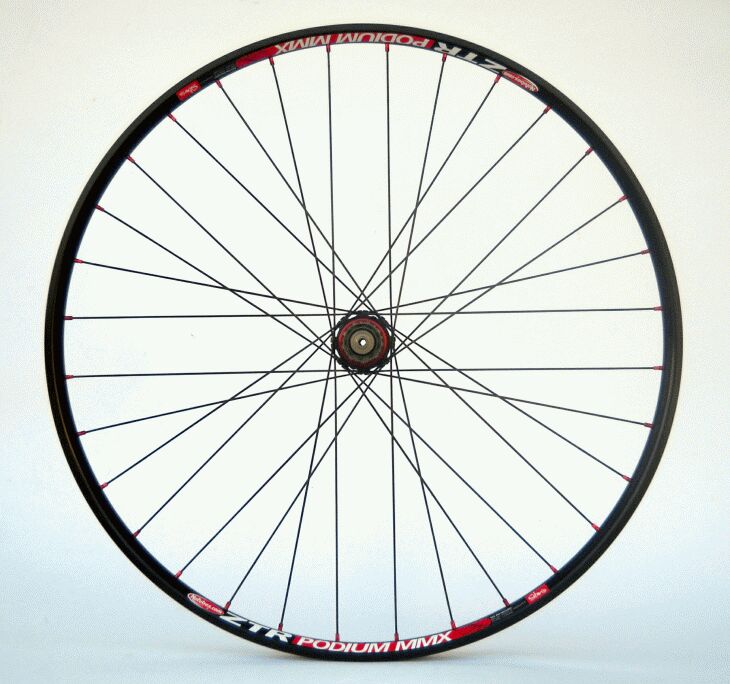 Wheelsets include spare spokes and are not supplied with quick releases.

100% made in Italy