HyperLefty 2
81
g.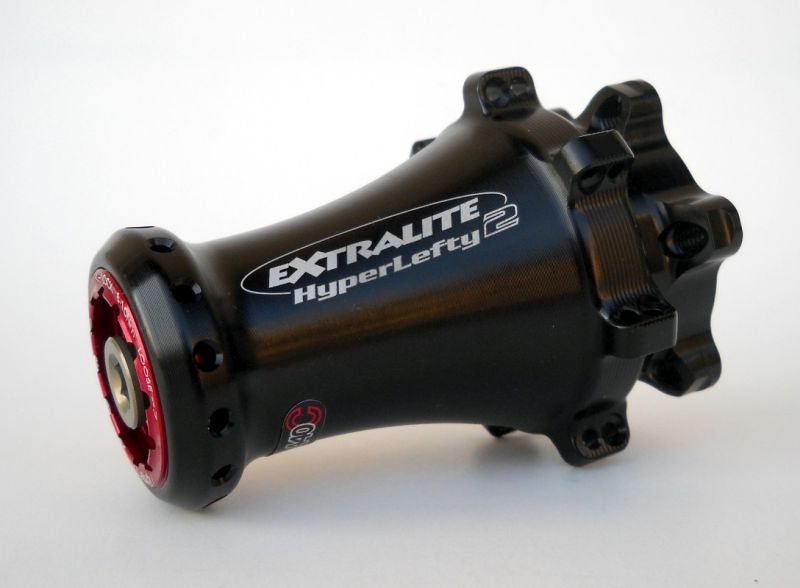 The right stuff for your Lefty.

Weight: 81 g (28h).
Compatibility: Lefty 2.o forks.
Drillngs: 24, 28 & 32 (straight-pull spokes)
Retainer/extractor bolt:"hart coat" AL7075.
Retainer/extractor ring: Uni tool compatible.
Bearings: low-friction 2rs sealed stainless cartridges.
Compatibility: Lefty 2.0 only, see below *
Finishing: black anodized body.
Graphics: laser etched.
Optional: HDC-Hybrid-ceramic bearings.

Download user manual
* Compatibility
HyperLefty (version 1) directly fits Slate (Oliver) and elder MTB forks. It featuress a very wide spoke camber compared to original hubs, nearly as wide as the newer 2.0 models.
HyperLefty (version 1) can also fit Lefty 2.0, Ocho and SuperMax forks using the original adaptor "KH112".
HyperLefty 2 is compatible only with Lefty 2.0, Ocho and SuperMax forks, it mounts directly without adaptor however none of the newer 2 hubs can fit the elder fork models in any way.
Engineered to fit precisely the original Lefty 2.o standards.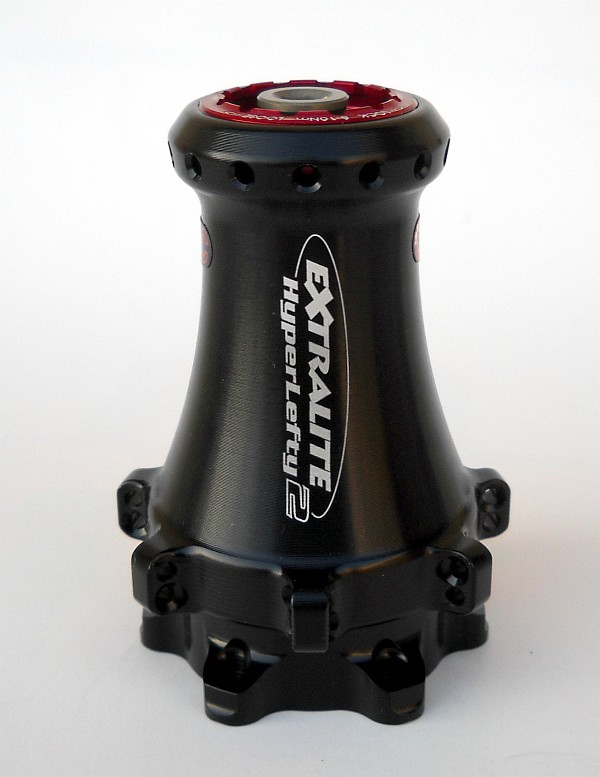 Straight pull spokes increase wheel stiffness under sprinting. They sensibly reduce lateral flex and increase disc braking torque transmission. All this with a slight weight reduction too.
The oversized disc side hub flange is also part of the secret, it directly reduces the high stress that disc brakes transfer to rims and spokes.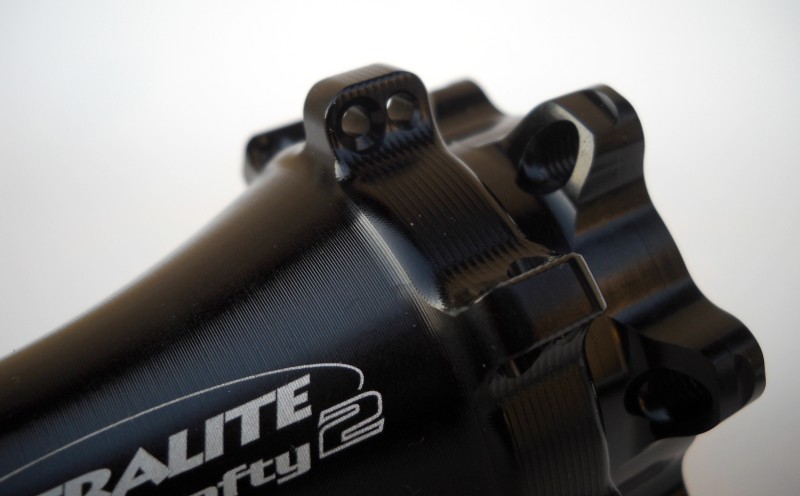 Straight-pull radial lacing on right side gives you the highest possible lateral stiffness.
Turn your Lefty wheel into the right thing.
---
Here you find pre-calculated spoke lengths, spoke patterns and wheel building tips.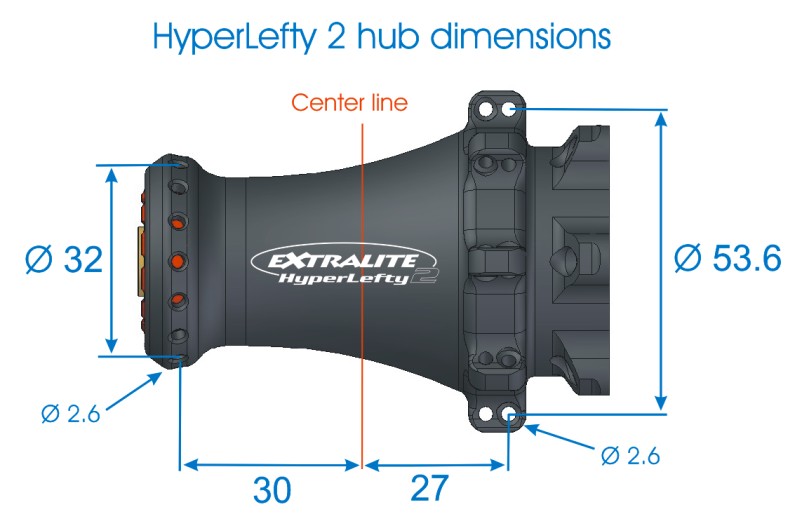 Dimensions for wheel building
Spoke hole Ø: 2.6mm.
Radial flange drilling Ø: 32mm.
Centre to radial flange: 30mm.
Centre to left flange: 27mm.
Disc flange drilling Ø: 53.6mm.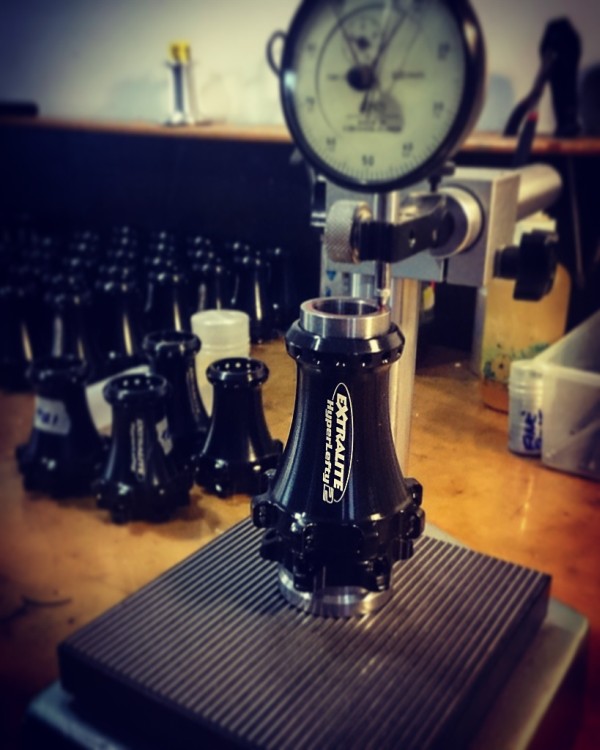 100% made in Italy