HyperTerra 1120g.(pair)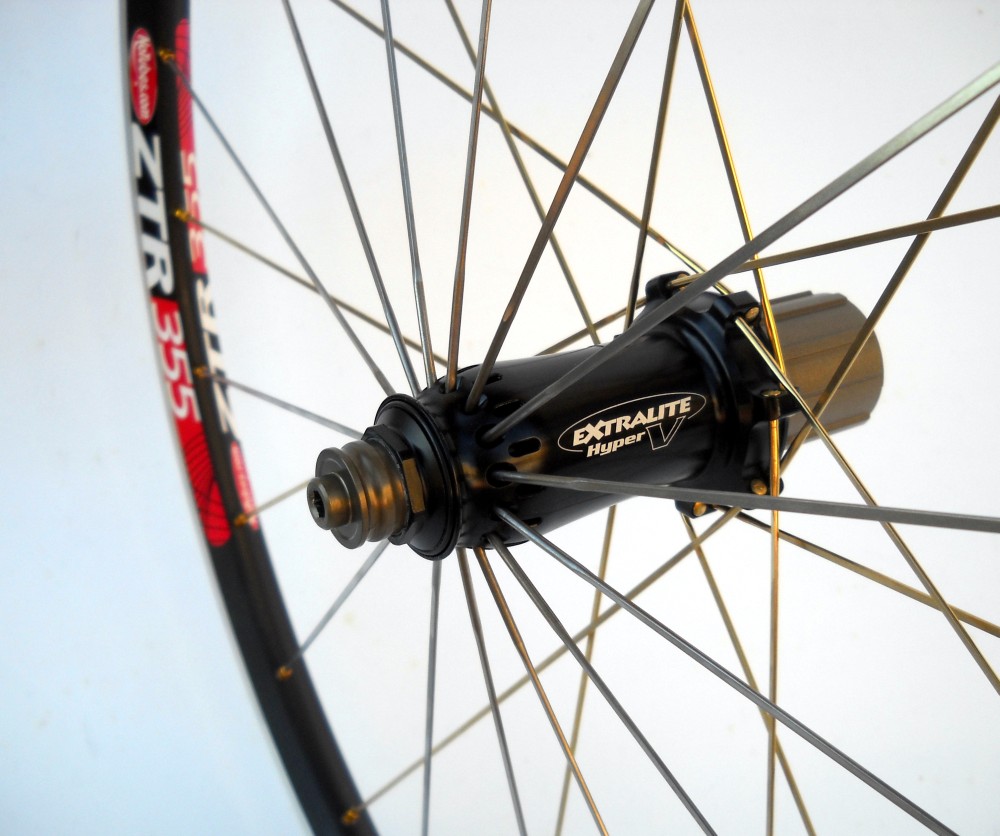 Ultimate V-Brake wheels.
Weight: 1120g./set
Hubs: Extralite Hyper-V series
Radial spokes: 28+14 straight pull, triple-butted BetaC-Titanium
Drive spokes: 14 straight pull, triple-butted bladed, stainless steel, Tin finish
Bearings: 1x17-30 heavy duty + 5x17-26 2RS sealed stainless cartridges
Rims: Fully reworked 26" NoTubes ZTR 355, 24.2 x 17mm
Finishing: black anodized
Graphics: NoTubes decals
Nipples: Ergal DSN, external, gold

Equipped with ABI - Enduro stainless bearings.
Option: HDC hybrid ceramic bearings.

Hyper-VR rear hub shares the same proved HyperRear2 mechanism.
Fully-alloy front-engagement freewheel system able to manage extremely high torque values.
Offers a precise feel and a minimal friction resistance with 36 super-fast p.o.e.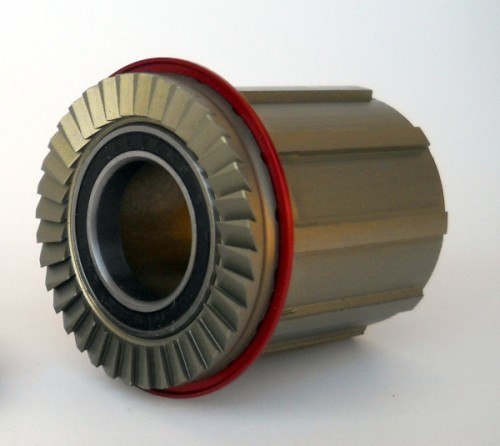 Straight pull spokes increase sprinting reactivity and stiffness with a consistent weight reduction.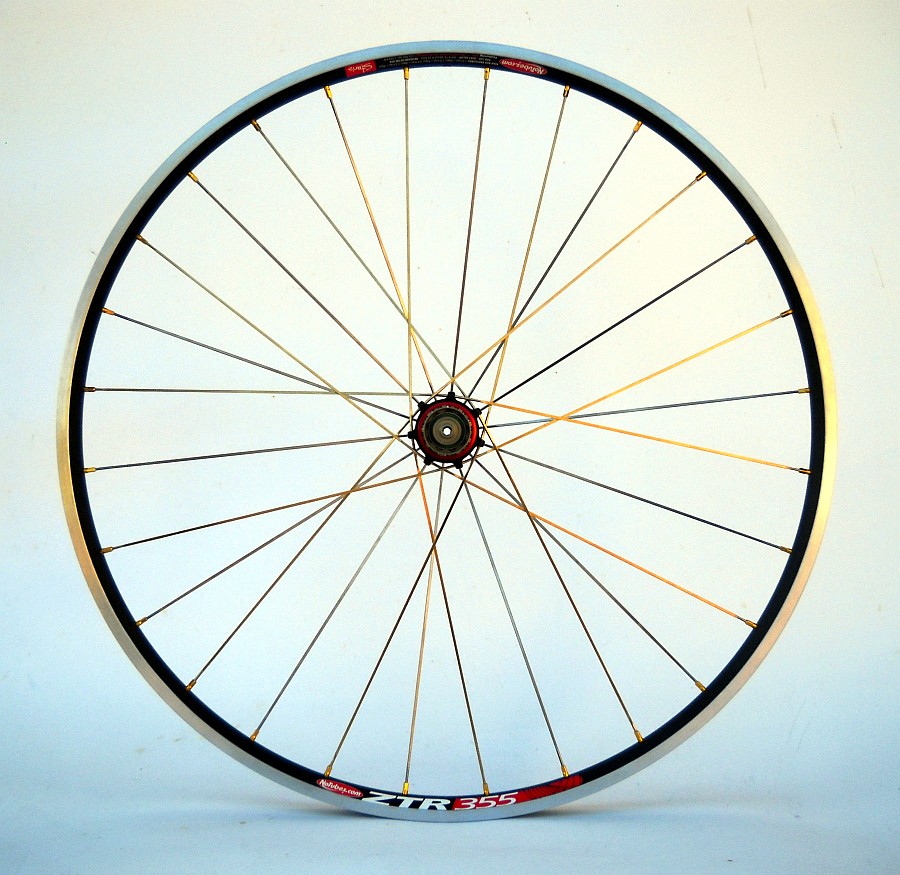 Titanium and steel spokes are mixed for the perfect balance of weight/resistance.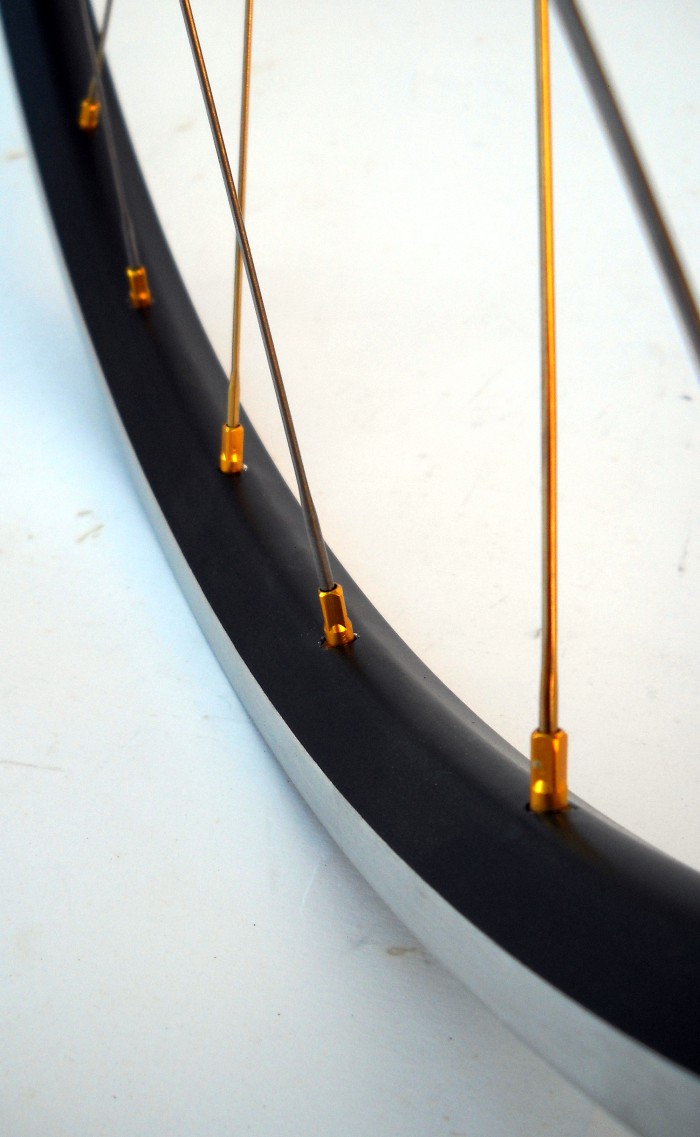 Eech spoke hole on the rim is reworked to allow the perfect alignment of the alloy anodized nipple and spoke.
Extra wide spoke camber enhances lateral stiffness with no weight penalty.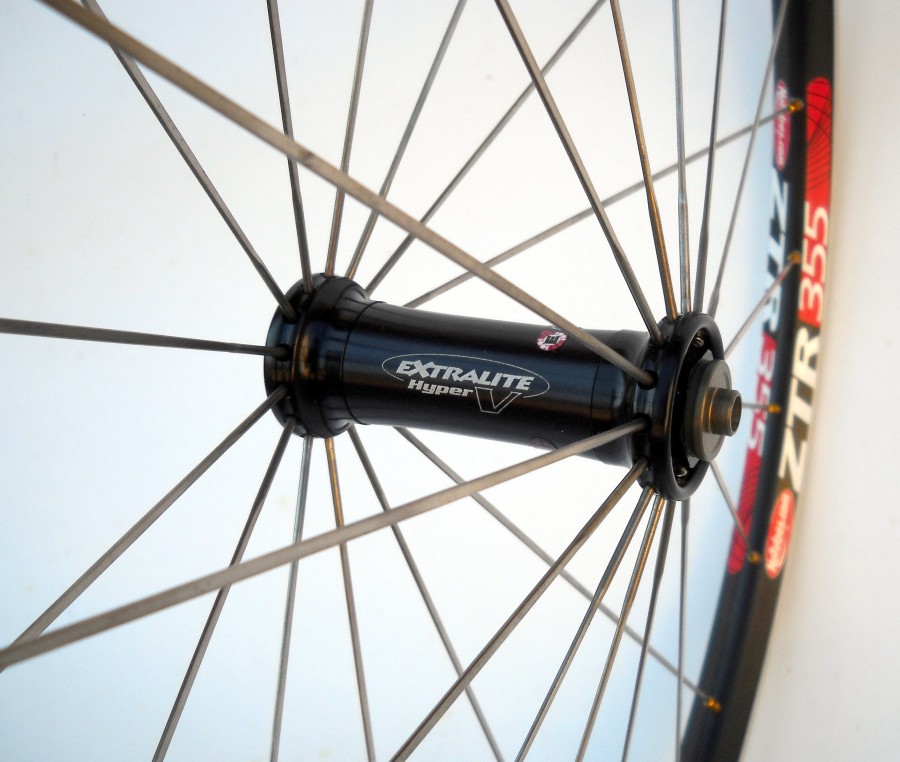 Both front Hyper-VF rear Hyper-VR hubs feature external "Micro Tuner" system.
The precise "Micro Tuner" action is very easy to operate and ensures perfect hub bearing settings.
External low-friction OR seals and sealed cartridge enhance sealed bearing durability.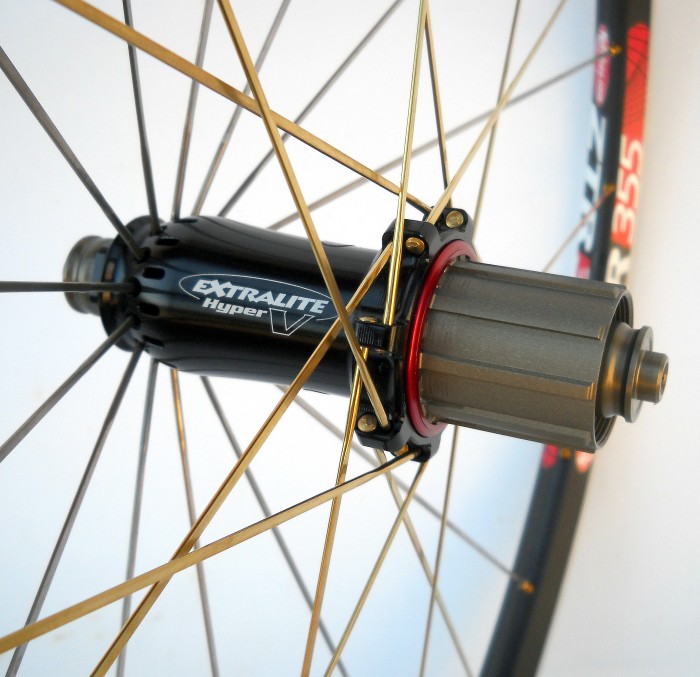 Low bearing friction, high durability and no-play at the rim.
(Wheelsets include spare spokes and are not supplied with quick releases, valves nor tape)

100% made in Italy