Aliens 3
55
g.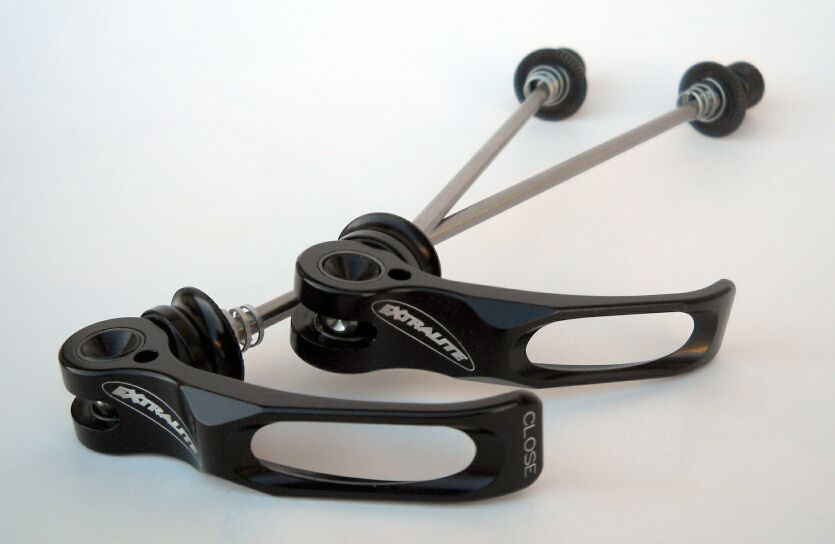 The third refinement of a classic.
Weight: 55g./set.
Levers: Al 7075 T6 CNC.
Rods: Titanium Grade5 forged and butted.
Compatibility: 100/135mm standard hubs.
Bushings: synthetic, self lubing.
Springs: stainless steel.
Graphics: laser etched.

Download user manual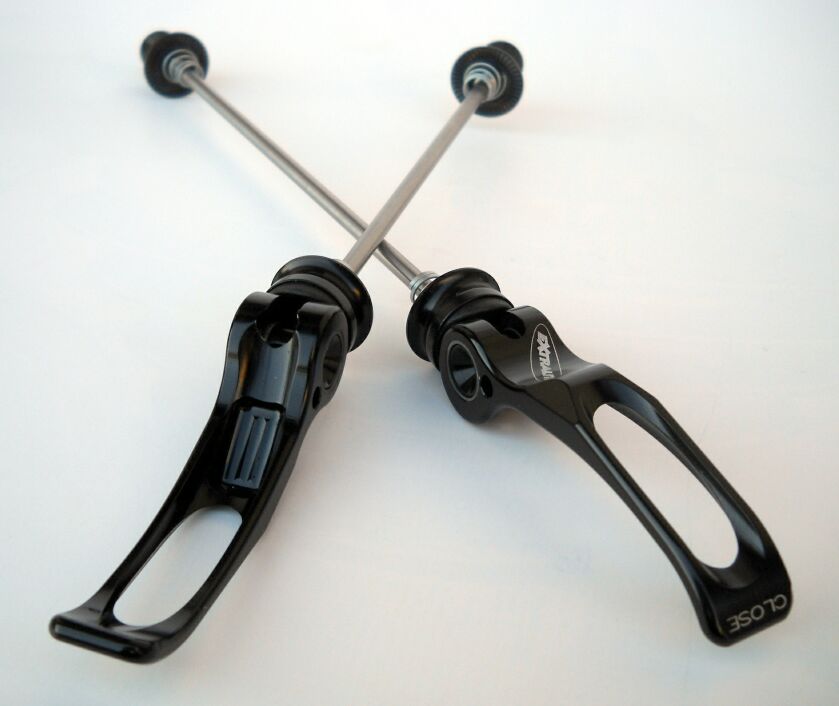 Aliens3 are made with the same bi-dimensional cnc machining of the classic original model.
Their design is still remarkably accurate, levers are ergonomic and all edges very well rounded.
Additionally this third generation received further attentions to enhance their already proverbial reliability.
Available also in 5 colours!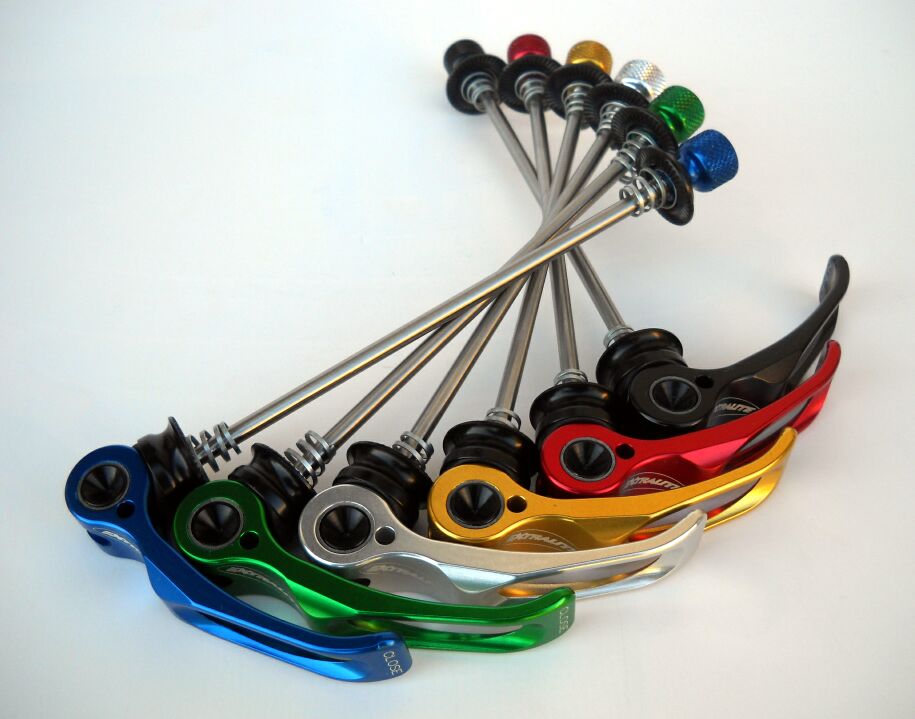 Nuts and base plates can self-adjust to reduce stress on rod threads.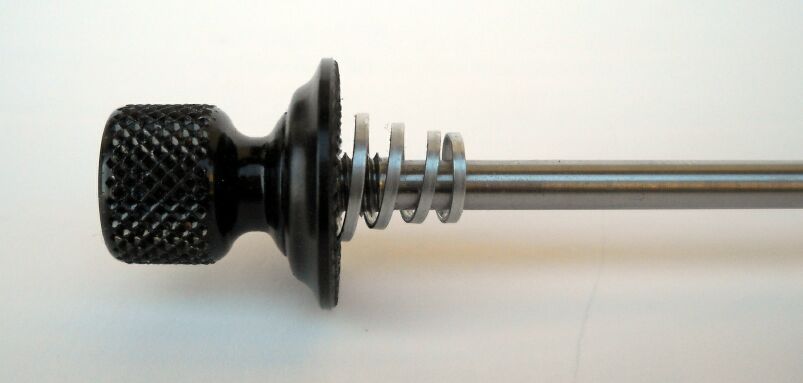 Furthermore they offer some really unique features:
4 retainers firmly keep the axle springs in place, avoiding any chance to lose or misplace them, even during a tire change under race-day pressure.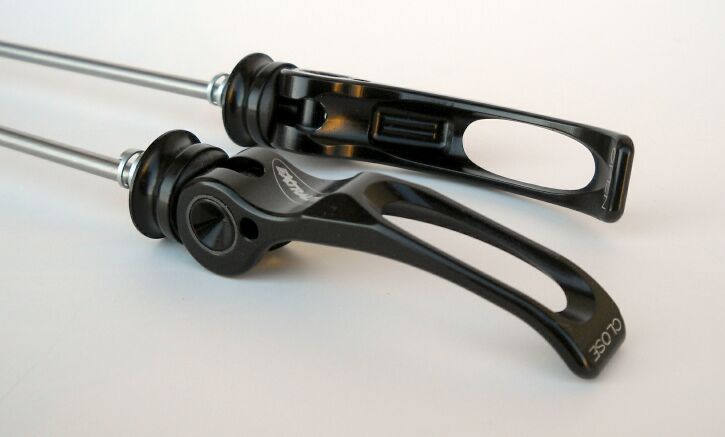 Hi-grade aerospace Titanium rods can resist up to 1300 Kgf of pull. Individually ultrasonic tested.
Levers are designed to wrap around the fork leg.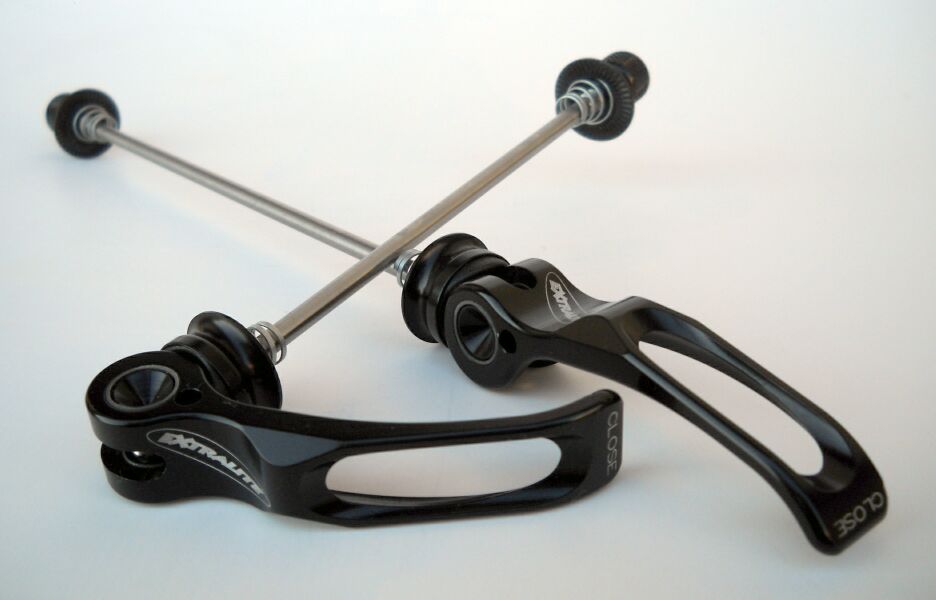 Polymeric bushings ensure a butter-smooth action.
Compatibility
Aliens3 skewer set is fully compatible with all with frames equipped with vertical dropouts and hubs (front 9x100mm, rear 10x135mm).
Maximum dropout thickness: 9.5mm.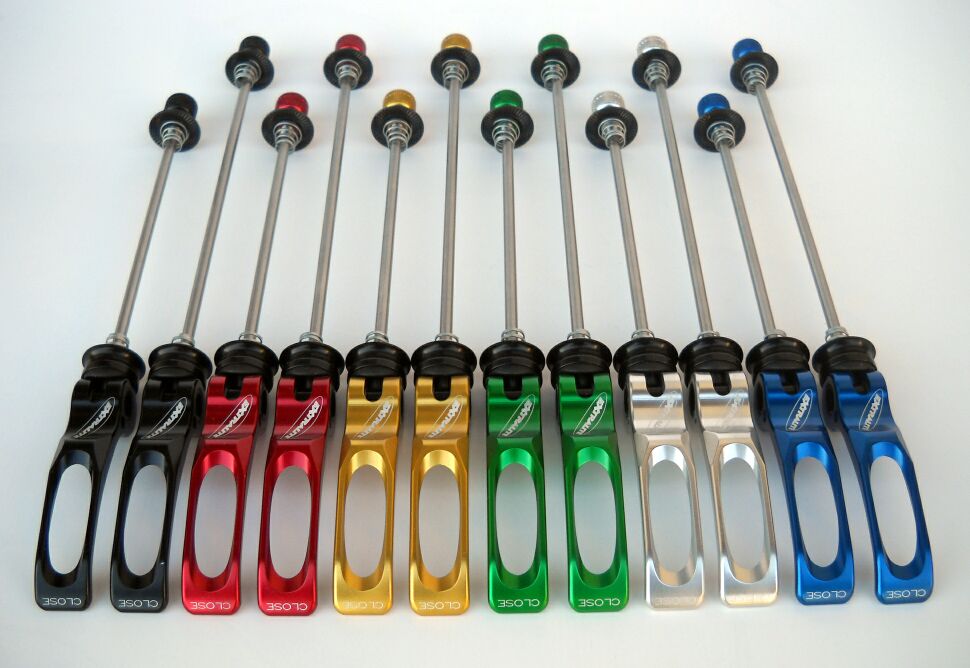 Aliens3 are supplied separately from our wheelsets.

100% made in Italy