OctaRamp RC2 94gr.
Road Compact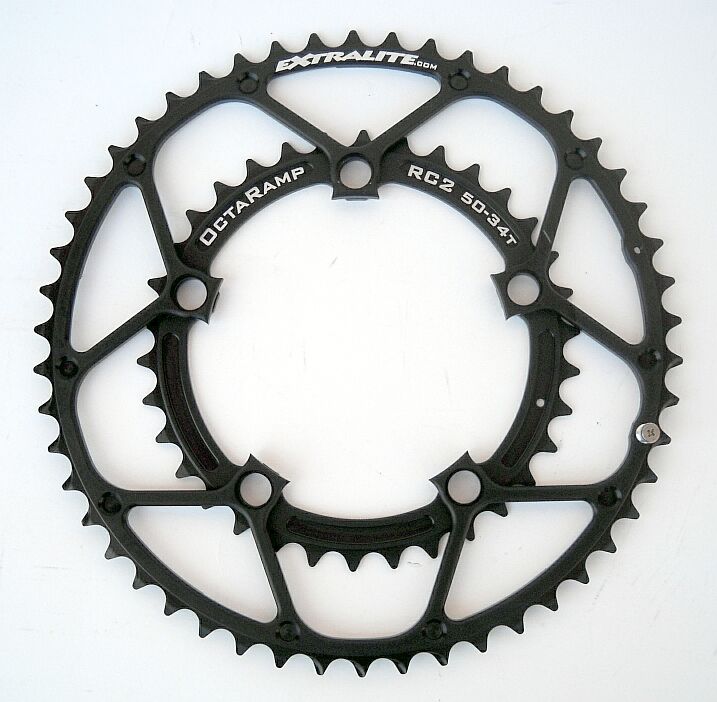 Now sporting significant weight reduction and improved shifting performance.
Ratio: 50T + 34T.
Weight: 94gr set.
Material: 7075T6.
Construction: hyper accurate cnc.
Ramps: 5 cnc with unique 15°profile.
Machined Teeth: 20 external, 30 internal.
Compatibility: 10, 11 chains (Sram, Shimano, Campagnolo).
Standard: Road compact standard 110m BCD.
Finishing: Hard Black Anodized.
Graphics: laser etched.
For long lasting performance all rings are fully Hard Anodized.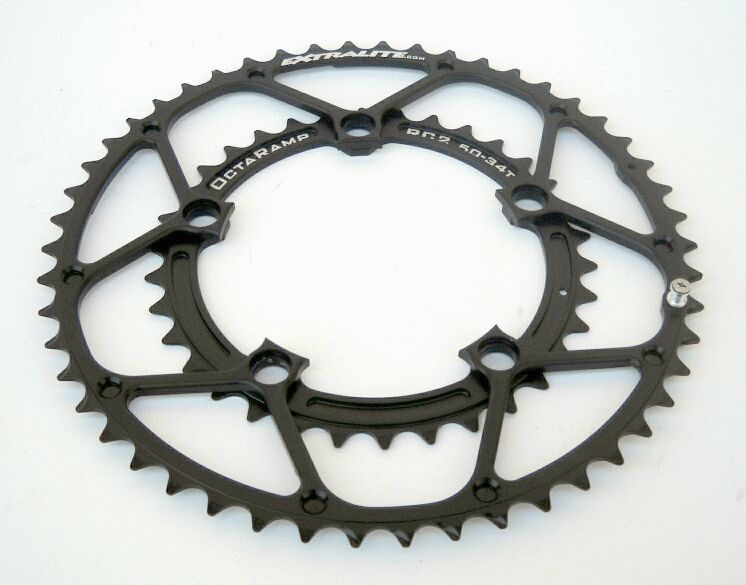 Unique 15° machined chain ramps offer superior chain engaging on 5 different crank positions, this translates in super quick up-shifting performance.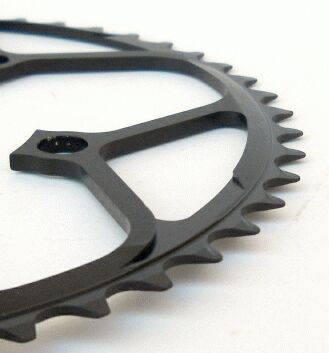 Special machined teeth help both up and down chain shifting.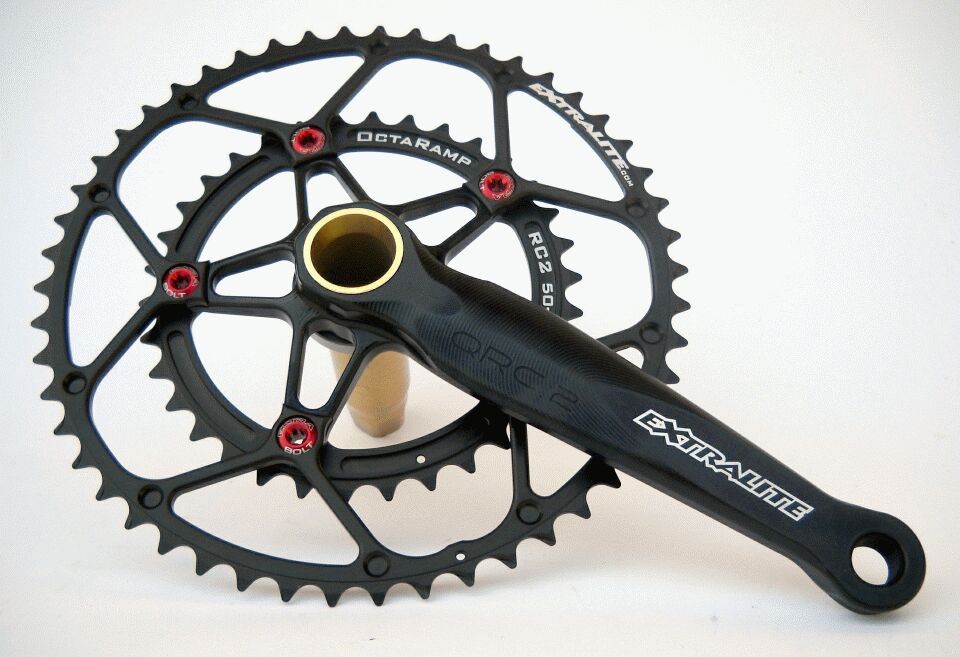 We recommend to use OctaRamp RC2 complete set
for a correct ring phase.
ExtraBolt 1.1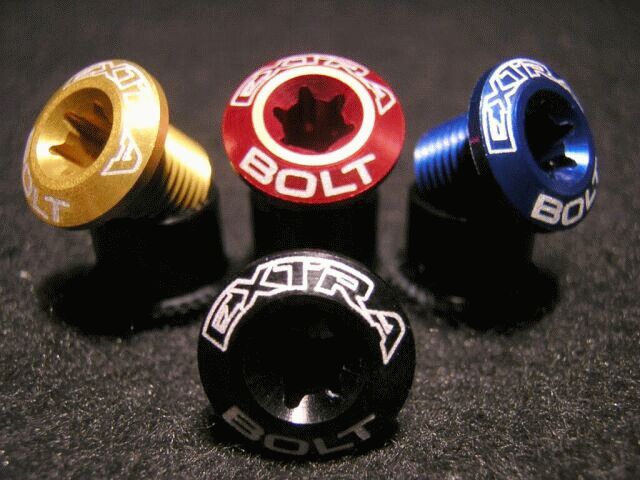 Equip your chainrings with Extralite's jewelry.
See ExtraBolt page!

100% made in Italy